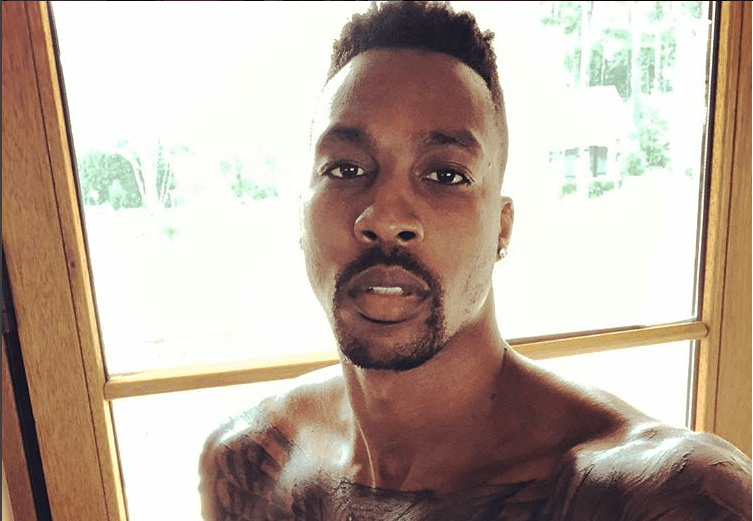 Dwight Howard has extended an invite to NBA players who struggled in the playoffs to join him overseas in Taiwan. The future Pro Basketball Hall of Famer played in Taiwan this past season after an NBA team didn't sign him for the 2022-23 season.
During the year, he participated in the 3-point contest and played point guard. Howard also did commercials in the country. "I love you, Taiwan," Howard tweeted on Jan. 27.
"In 100 years, none of us will be here," Howard tweeted. "Jus [sic] go live. And no more English, especially if it's negative."
During the season, Chris Paul said that if he didn't win a championship with Kevin Durant, he would go to Taiwan to play with Dwight Howard. Once Paul and the Phoenix Suns were eliminated from the 2023 NBA playoffs, Howard tweeted two simple words.
"Taiwan calling," Howard tweeted.
Once the second round concluded, Howard had more fun with the theme of inviting NBA players to come to Taiwan.
"Jordan Poole, come on," Howard said in a social media video. "Julius Randle, come on. Y'all, let me stop. Let me stop. Ben Simmons, come on, man."
"That's an All-Star lineup," one of Howard's friends is heard saying in the background of the video.
"Shoot," Howard said. "Ain't nobody beating us. Klay, you could slide down here too, my boy. Deanddre Ayton, you and CP3, come on. Shoot. KD. Come on, KD."
"N—- in Taiwan," another friend said in the background.
"Oh, you know who?" Howard asked one of his friends off camera. "They're talking about him going back to Houston, but I think this might be a better look. James Harden, come on down here too ,boy!"
"They talking 'bout him coming back to Houston but I think this might be a better look, James Harden come on down too boy!"

Dwight Howard called out everyone to Taiwan 👀

Jordan Poole
Julius Randle
Ben Simmons
Deandre Ayton
Klay Thompson
Chris Paul
Kevin Durant
James Harden pic.twitter.com/wPtqHh7QhO

— ClutchPoints (@ClutchPoints) May 16, 2023