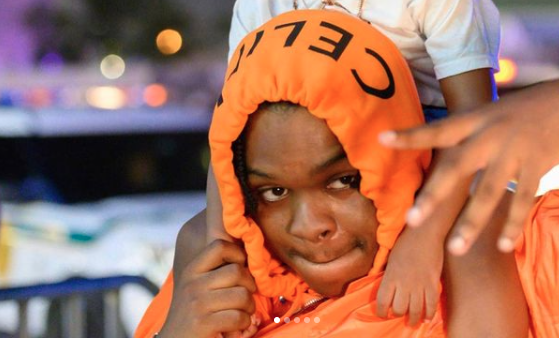 On April 26, 42 Dugg was sentenced to a year in prison for failing to report to jail, after pleading guilty in February 2023 for evading his sentence.
The rapper is now making a desperate plea from prison, describing the prison conditions, which included him requiring to heat his food with water from the shower.
On May 16, 42 Dugg posted an update on his Instagram about his living conditions behind prison.
"I need the best civil lawyer in Georgia, man," 42 Dugg said. "I'm in jail for going to the gun range dropping dirty and failure to appear. I didn't steal from nobody, hurt nobody. They handling me crazy.
"Man, I'm in this b—- heating my food up with water from the nasty a– shower. They don't even give us hot water to heat food up," 42 Dugg said. Ain't no microwave, I can't get no visits from my family, nothing. I'm sure they gone do some illegal s—, but what I 'pose to die in this b—- for probation violation?"
In 2o20, 42 Dugg was arrested in a federal gun probe where he was convicted of being a felon in possession of a firearm. Dugg was sentenced to six months in a West Virginia prison camp but never showed up to serve his time.