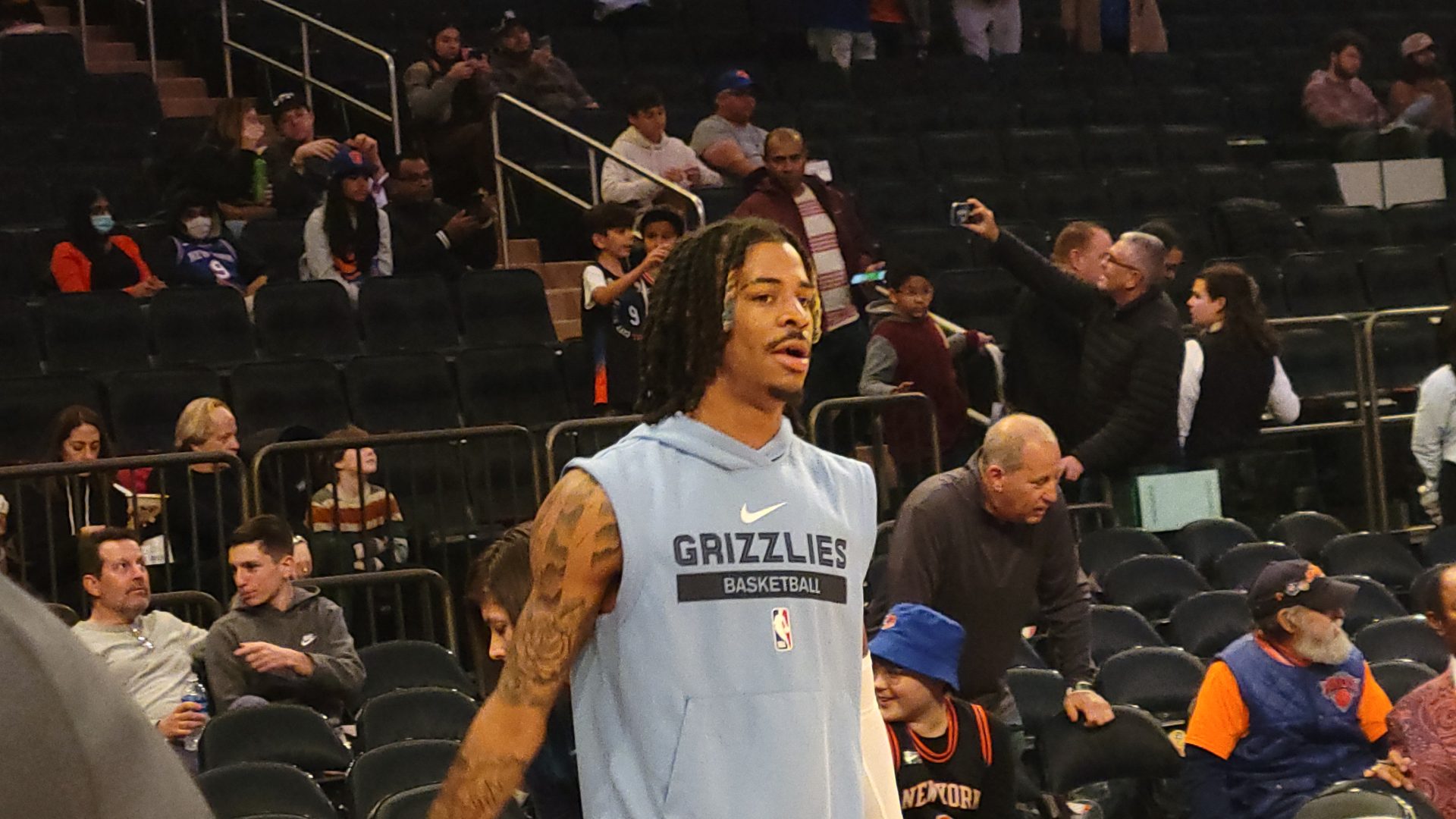 As Ja Morant continues to be buried under a blizzard of criticism, Nike has removed the troubled superstar's signature shoes from its app and website.
The Nike move follows the mercurial point guard's instance of flashing a firearm on Instagram Live for the second time in the past two months.
Morant, a guard for the Memphis Grizzlies, had just celebrated the unveiling of his Ja 1 athletic shoes four months ago with the aid of his adorable daughter, Kaair Jaidyn Morant, as reported by ESPN.
The entertainment publication hastened to add, however, that some Morant jerseys and shirts are still available for purchase.
The 23-year-old has been suspended indefinitely while NBA commissioner Adam Silver conducts a probe and decides on an adequate punishment for a second infraction of league policies in rapid succession.
Basketball fans remember that Morant was suspended for eight games in mid-March 2023 after he flashed a gun on his IG account while shirtless and partying in the middle of a strip club in Denver.
Morant offered a mea culpa while assuring the league commissioner that he was a changed man. But now that it has happened again, some sports pundits reportedly have been told that Morant is facing a significant amount of time away from the game that could be as much as half the season.
The metaphorical crucifixion of Morant has been unrelenting in the past several days, culminating with ESPN host Michael Wilbon declaring that his son is not allowed to buy or wear any Morant shoes in his house.
Mike Wilbon on Ja Morant's apology "I don't want to hear it, I want to see it" pic.twitter.com/dmyGd81iOw

— Gifdsports (@gifdsports) March 15, 2023