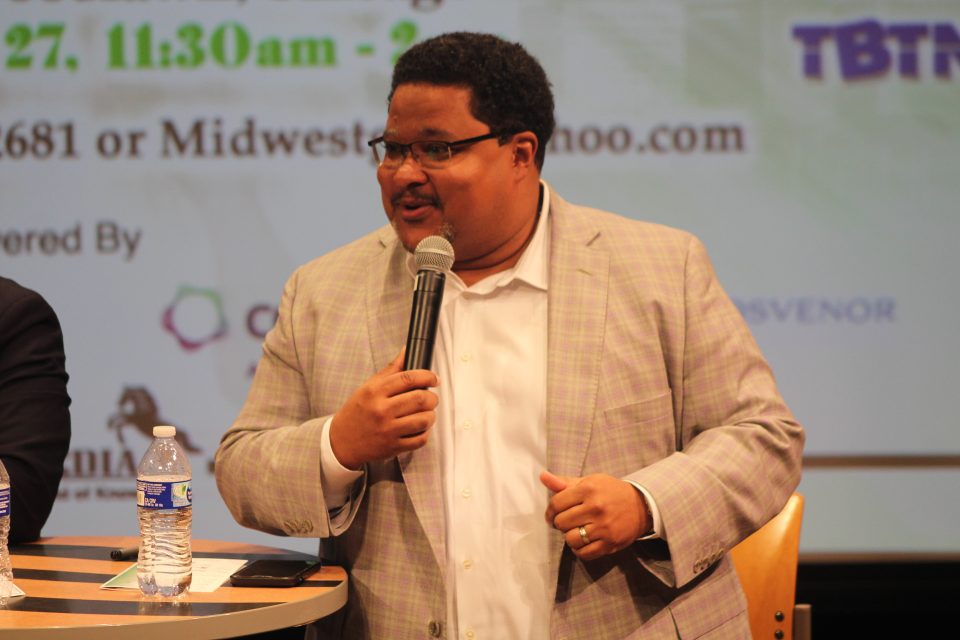 Jonathan Swain is a well-known business owner in the City of Chicago. The South-Side native is passionate about his community and has created spaces to affect change in multiple ways. His vision for a safe space to enjoy the city of Chicago while creating a viable economic base is what created the Hyde Park Summer Fest one of the premiere festivals in the city. Rolling out spoke to Swain about his business background, what inspired the Hyde Park Summer Fest and how it helps the community.
Please tells us about your introduction to the business world.
My introduction to the business world really starts with my parents. Before I was born my dad started some businesses. He was a pharmacist by trade and started some drug stores around the South Side Chicago. I've been very blessed and fortunate that in the entirety of my life, I never saw my parents' work a job ever. All I know is entrepreneurship and all I know is business.
Can you talk about what inspired the Hyde Park Summer Fest?
I was running Kimbark back at the height of the craft beer movement, back probably in 2011. I recognized as I went to craft beer events around town that I [saw] a lot of my customers from Kimbark who are actually going up north and going around the city enjoying craft beer. This epiphany hit me. Why is it that they have to go all the way to the north side? Why can't we just do this in our own community? That's what pricked it and what started it. Trying to connect people with the opportunity to fellowship, have a good time, celebrate, be outside and enjoy summertime. That was the genesis of what birthed into what is now the Hyde Park Summer Fest today.
How does this festival directly affect the community?
We're providing economic opportunity through jobs. We create over 200, nearly 300 temporary jobs for folks in the community, who are connected to the community. A majority of them are connected to the community. We create an economy where vendors – food vendors and retail vendors –  can sell their wares and expose their wares and take advantage of this captive audience.
A lot of people grow their businesses not just solely because of us, but have grown out of events like ours. The third benefit is the economics that are created largely around, people coming to the neighborhood and being out and about, whether it be ancillary food opportunities or drink opportunities.
What is your best Summertime Chi memory?
My best Summertime Chi memory was when I was in high school. I used to ride my bike a lot up and down the lakefront all the time. I got up every day and I would ride and go see my dad play golf at South Shore. I would ride all the way downtown and just have this freedom of really enjoying the city.
The Hyde Park Summerfest is June 17 -18 in Chicago on the campus of The University of Chicago. Buy tickets here.