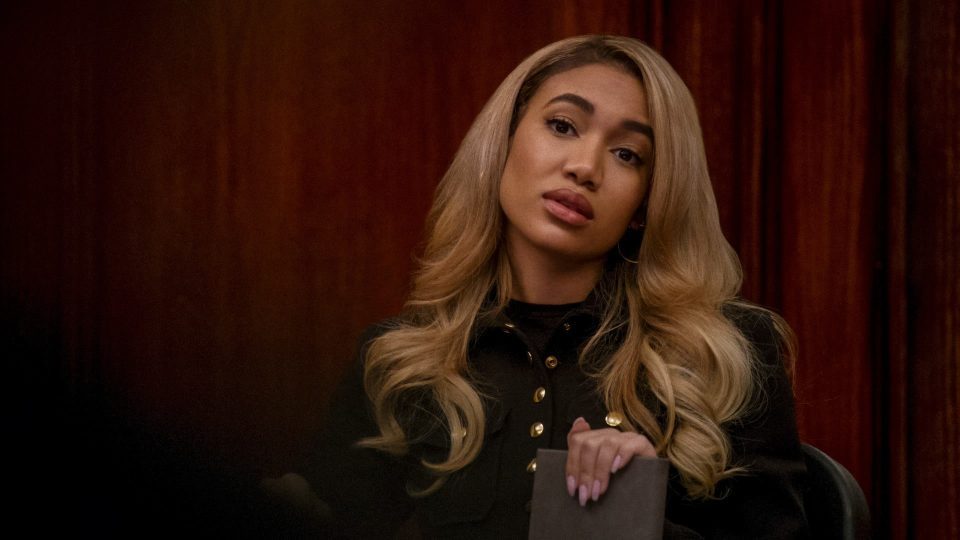 Paige Hurd talked about her character Lauren Baldwin's return for the midseason three finale of "Power Book II: Ghost" and viewers' strong reaction.
To see you make a strong comeback in season three and get the same love and excitement from fans, how was that for you?
I really appreciate it because, you know, we ended the season with my death. You know, some people were sad, other people were glad, so it was really nice. So it still has been half and half where it's like you need Christmas canceled on you type of feel and the thank God you are back feeling. 
From season one to where it is now, did you see your character's progression, or did you have something else in mind for Lauren?
I feel like I had something else in mind. Around season two, when she would start asking many questions and being a little nosy, I thought to myself, "she's out here really being Nancy Drew, and this can't be good for her." So I wasn't necessarily surprised when they told me I would die but not die. I wasn't surprised. I was just more grateful I was able to survive it.
Is your character, Lauren Baldwin a part of you, or are you a part of Lauren?
I would say Paige is a part of Lauren. It's so funny. She's just like always super smart. Now that I think about it, I would say a little bit of both because my character had the balance or the moral compass while everybody was just doing [what they wanted]. … I think we are a little bit alike, but then there are many ways that we aren't.
Plus, I think people usually get it once they meet me. I'm very quiet, and I'm very reserved [and] to myself, but I do like to make people feel comfortable, and I like to make people feel, you know, loved and supported. You know, there are still days when I don't feel that same love and energy from this industry. I don't want people to feel like that. It's not fun, and we're all here playing a part, and we're all essential, and we all need each other.
Power Book II: Ghost is streaming on Starz.