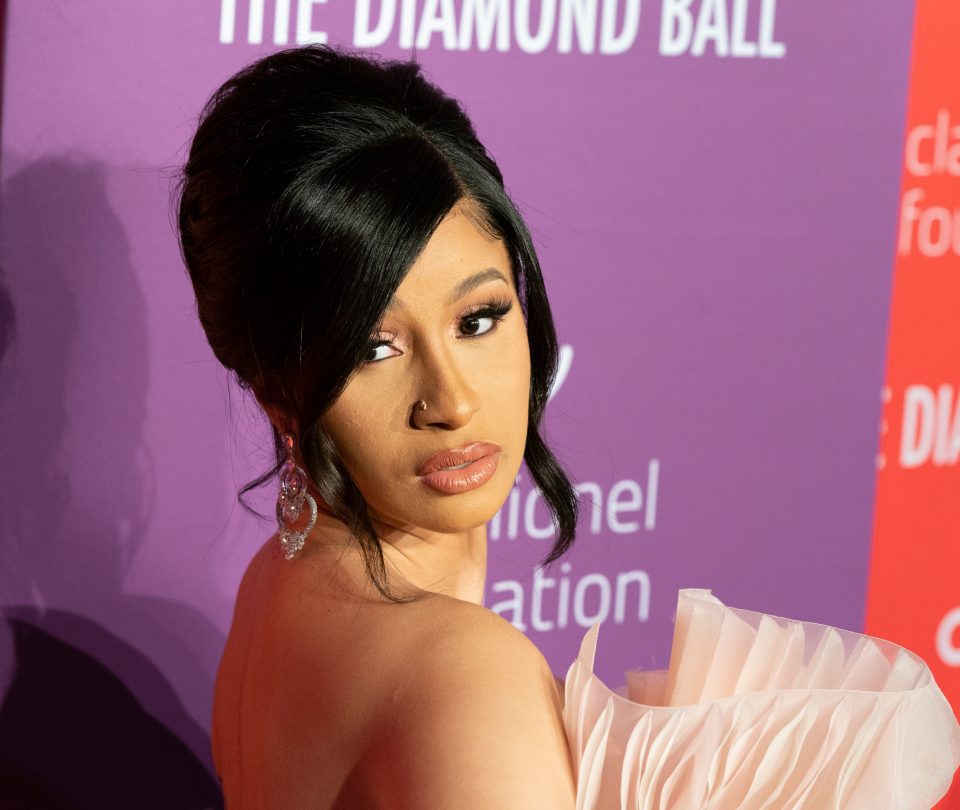 Women rappers are undisputedly among the most recognized, adulated and prosperous stars in the world of hip-hop today.
Whether they strut in stilettos, high-top sneakers or Timberland boots, female spitters have completely shattered the glass ceiling that frequently prevented the rise of women in previous generations.
Moreover, many femcees have parlayed their transfixing ability to spit bars as they move into a plethora of opportunities adjacent the music industry that have helped them continuously bring in the bag.
Here are the richest women in the history of rap, according to Work and Money magazine:
Azealia Banks
Born: May 31, 1991 
From: New York, New York
Net worth: $2 million
Da Brat 
Born: April 14, 1974
From: Joliet, Illinois
Net worth: $3 million 
Foxy Brown
Born: Sept. 6, 1978
From: Brooklyn, New York
Net worth: $3 million 
Sweetie
Born: July 2, 1993
From: Santa Clara, California
Net worth: $4 million
Remy Ma
Born: May 30, 1980
From: New York, New York
Net worth: $4 million
Cash Doll
Born: March 14, 1992
From: Detroit, Michigan
Net worth: $4 million
Trina
Born: Dec. 3, 1978
From: Miami, Florida
Net worth: $6 million
Doja Cat
Born: Oct. 21, 1995
From: Los Angeles, California
Net worth: $8 million
Megan Thee Stallion
Born: Feb. 15, 1995
From: Houston, Texas
Net worth: $8 million
DJ Spinderella
Born: Aug. 3, 1970
From: Brooklyn, New York
Net worth: $10 million
Eve
Born: Nov. 10, 1978
From: Philadelphia, Pennsylvania
Net worth: $12 million
Salt of Salt-N-Pepa
Born: March 28, 1966
From: Brooklyn, New York
Net worth: $14 million
Pepa of Salt-N-Pepa
Born: Nov. 9, 1966 
From: Kingston, Jamaica
Net worth: $15 million
Iggy Azalea
Born: June 7, 1990
From: Sydney, Australia
Net worth: $15 million
Bdad Bhabie
Born: March 26, 2003
From: Boynton Beach, Florida
Net worth: $20-$52 million
Lizzo (Note: Lizzo is listed as a singer, rapper, songwriter and actress)
Born: April 27, 1988 
From: Detroit, Michigan
Net worth: $40 million
Missy Elliott
Born: July 1, 1971
From: Portsmouth, Virginia
Net worth: $50 million
Queen Latifah
Born: March 18, 1970
From: Newark, New Jersey
Net worth: $70 million
Cardi B
Born: Oct. 11, 1992
From: Washington Heights, New York
Net worth: $80 million
Nicki Minaj
Born: Dec. 8, 1982
From: Saint James, Trinidad and Tobago
Net worth: $150 million