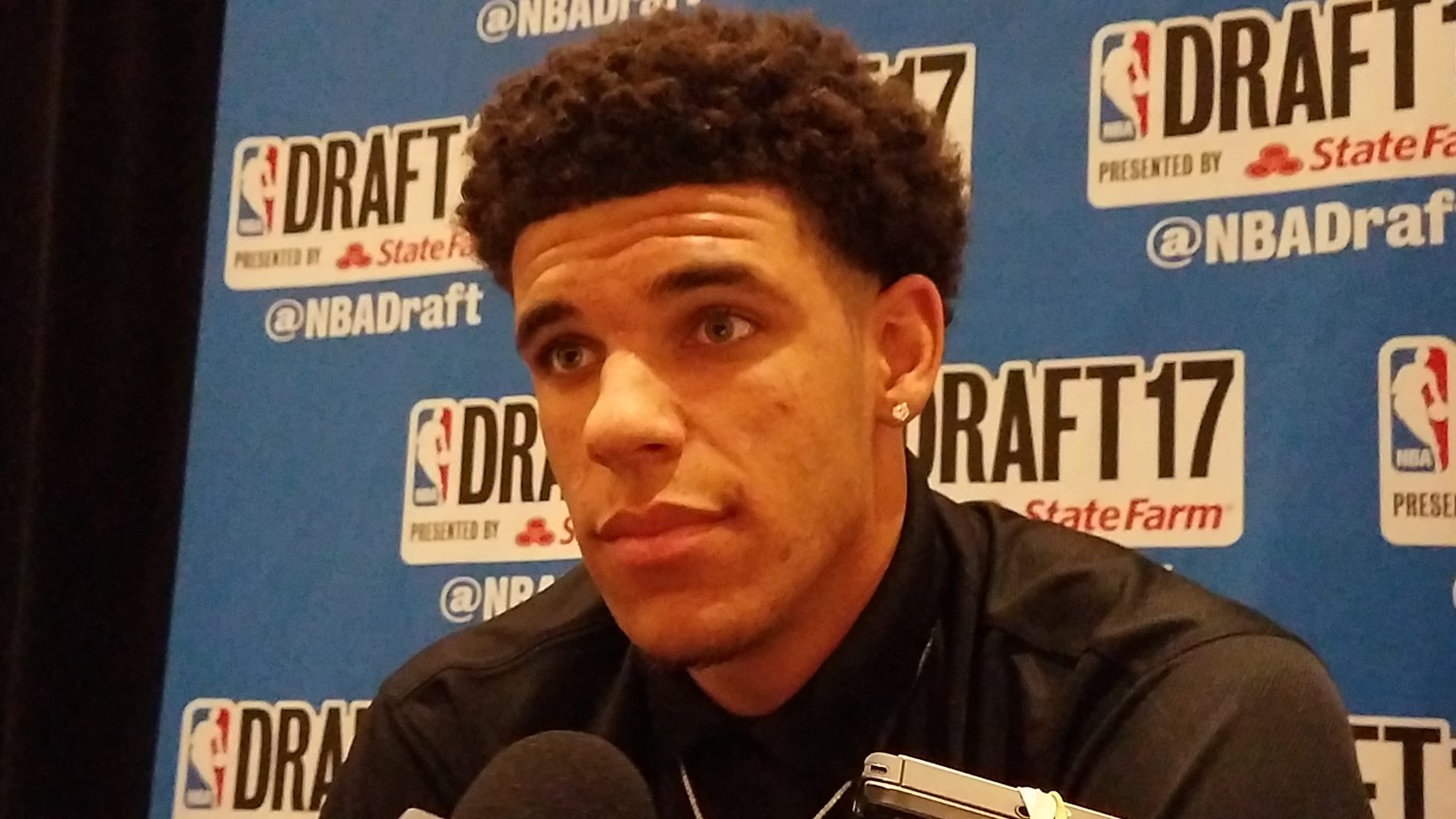 Lonzo Ball, once the ballyhooed basketball prospect and one of the famous Ball brothers, may never play basketball again, according to media reports.
Sports Illustrated states that the Chicago Bulls' front office harbor the strong belief that Ball may never suit up for them — nor for any other professional team for that matter — due to an insidious and degenerative knee condition that has already required multiple surgeries without positive results.
REPORT: The Bulls "privately" believe Lonzo Ball won't ever play again 😳

(via @dan_bernstein) pic.twitter.com/PvlAgMxUmE

— Legion Hoops (@LegionHoops) May 28, 2023
The shocking news was first reported by Dan Bernstein of "670 The Score" while hosting his "Organizations Win Championships" podcast where he conveyed the Bulls' worst fears regarding Ball.  
"The other thing I heard is even though publicly there has been an expression of guarded optimism regarding a future for Lonzo Ball," Bernstein said. "And there's a reason why for you're pursuant to all kinds of union issues, why they haven't asked for the salary exemption yet because they don't want to send the message publicly that they're done with him. They don't think it's likely that he ever plays again."
The Athletic and ESPN have already reported that Ball, the former No. 2 NBA Draft pick for the Los Angeles Lakers, had undergone his third operation on his knee and then ruled him out of the 2022-23 season due to the unrelenting pain.
When the team announced that Ball had undergone a cartilage transplant in March, it was a signification that they were "exhausting every option" before declaring that he may never return to the hardwood again.
"That was our speculation when we heard about experimental cartilage replacement surgery," Bernstein said. "It is incredibly rare and is much more likely being done just for his quality of life off of the basketball court."
Some fans are blaming the bombastic and self-promoting patriarch of the famed Ball basketball brothers, LaVar Ball, for his tortuous workout routine during his sons' formative years for Lonzo Ball's degenerative knee condition. They also said his BBB basketball shoes did his sons no good, either. Lonzo Ball even trashed the cheaply-made shoes for "exploding" in games during a 2019 podcast interview.
Ever wonder why @ZO2_ switched up his shoes every game during summer league rookie year? LightHarted gives you the exclusive look 😂. Presented by @venmo

FULL VIDEO HERE👉: https://t.co/aGZsTg5mZD pic.twitter.com/qq03jqZdRY

— LightHarted Podcast (@lighthartedpod) September 4, 2019
Fans flayed father LaVar Ball for his son's injuries over those shoes that may have created a scenario where Lonzo Ball has a very tenuous hold on his basketball career.
His pops going to hell for charging $400 for them joints https://t.co/cusn0Gr89f

— J A R E D (@J_FrmDaBay) May 29, 2023
All these stuff about the dad being great goes out the door if his son couldn't play no more cause he wore his shoe

— chris yim (@chrisyim18) May 29, 2023
Lonzo knees turned into pastrami all in the name of money man 💔💔💔

— TZY (@fahshohim) May 29, 2023