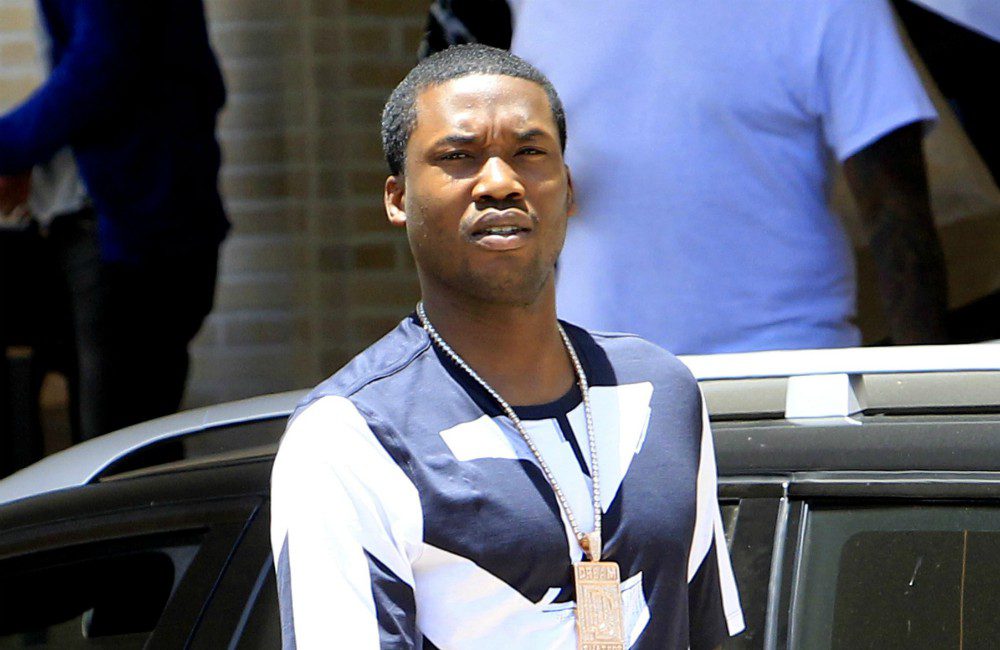 Meek Mill is not taking any disrespect.
The Philadelphia rapper went on a vicious Twitter rant on May 29 aimed at DJ Drama after comments he made earlier in the year saying Lil Uzi Vert's song "Just Wanna Rock" had replaced "Dream and Nightmares" as the new Philly anthem.
"Dj drama a goofy over these h— lol he won't speak good on me I tore him up in the a," Meek Mill tweeted.
"I asked drama why he always speaking down on me with a few other words too told him he's a goofy," Meek Mill tweeted. "I also hit him when he tried to compare dreams and nightmares to I wanna rock AND DOWNPLAY ME … DONT LET THESE INDUSTRY LAMES USE YOU THEY DONT REALLY EVEN LIKE YOU SMH LOL."
Drama responded on Instagram and posted a screenshot of a text message Meek Mill sent to him, which was an interview Drama did saying that Drake is the Jay-Z of the current generation, not Meek Mill.
"This really why he mad," Drama said in the post.
Meek Mill continued taking shots at Drama throughout the day, talking about his wardrobe and relationship issues.
If they asked me about dj drama and Khaled I wouldn't speak and I made millions on paper with Khaled I'll still stay silent … I'm from Philly … and we don't wear out fitted hats like that drama "SHOP AT MITCHELL AND NESS"

— MeekMill (@MeekMill) May 29, 2023
That man never did real charity in Philly in his life … I just be saying bits parts online because it be too much to say … I be wanting it to be known when ion Rock wit these goofies … and I stand on my tippy toes when I see them so it's no confusion before we even interact!…

— MeekMill (@MeekMill) May 29, 2023
The biggest mistakes you can make in this game is having sex with the wrong females … jealous men will try to destroy you quietly Or find out a way to dislike you lol … y'all can keep them gals I like my family and friends more! It's saddd lol

— MeekMill (@MeekMill) May 29, 2023
"And I'm the meek of this generation … nothing can't be hov he laid all this s— out for us you gotta make your own movie outchea that's that n——– who the new hov," Meek Mill tweeted. "I respect that highly can't be re-done … drama tryna divide and conquer a feat lol drama basically started/powered that meek and drake beef."