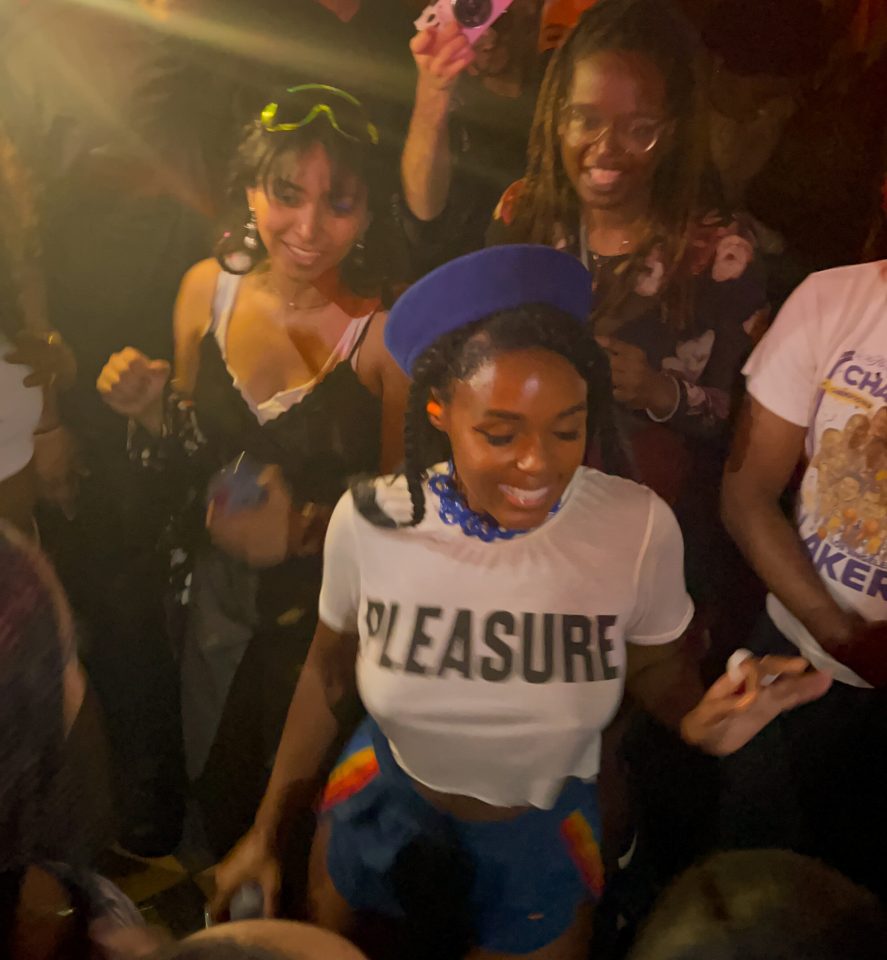 Janelle Monáe was in Chicago on May 30, 2023, for the listening party of her new album The Age of Pleasure set to be released on June 6, 2023. The event was held at The Blind Barber in the West Loop community of Chicago.
Monáe broke the internet recently with her video for "Lipstick Lover." The uninhibited artist is in a space where she is not ashamed to express who she is and she invites others to do the same. Monáe made sure to mention that the listening party was a safe space and that her guests could feel free to be themselves.
The theme of The Age of Pleasure is freedom. The album opens with "Float (Featuring Seun Kuti & Egypt 80)." It's the perfect opening track lush with horns and a bed of layered vocals. Monáe goes into her verse with an empowering rap painting the story of who she was and who she has grown to be.
https://www.instagram.com/reel/Cs5S5ufAwgI/?utm_source=ig_web_copy_link&igshid=MzRlODBiNWFlZA==
The Age of Pleasure feels like a vacation on a secluded island. The rhythms have elements of Afrobeats, reggae, and house music. The best thing about this album is that Monáe is showcasing all of her skills. Everything from the songwriting to the production to the singing and the rapping are stellar. The album has a few features sprinkled throughout. The legendary Grace Jones makes an appearance, and a voice which sounds like Afrobeats star Amaarae is also on the album. All of the songs are amazing. "Black Sugar Beach" and "Champagne S—" are two standout tracks, however you can start this album from anywhere and you will not be disappointed.
The entirety of the album is a celebration and a declaration of independence from the restraints of the world. Watching Monáe on her journey from Metropolis to The Age of Pleasure may seem a bit surprising initially. When you take a closer look at it, all of it makes sense.
Janelle Monáe is one of one. She is a generational talent who inspires others naturally just by being who she is. The Age of Pleasure will surely be up for Album of the Year contention and if it isn't, Monáe will probably be OK with it and just continue to float.