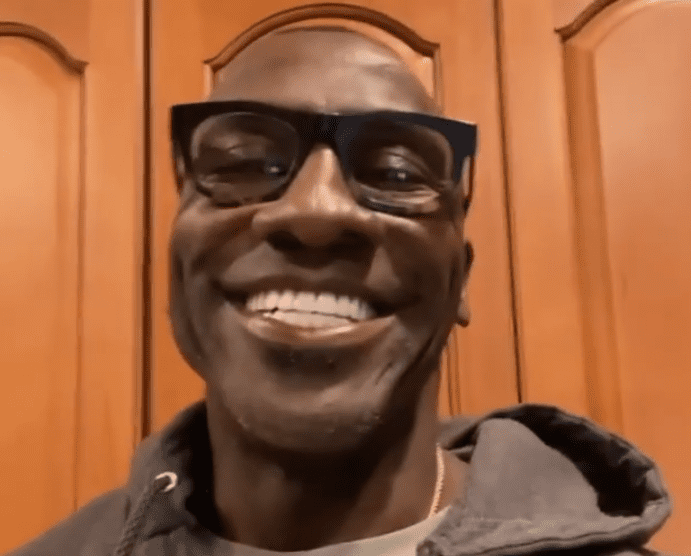 Shannon Sharpe, the legendary NFL tight end-turned-sports commentator, is reportedly leaving the popular morning show "Undisputed," ending a tumultuous seven-year run. Sharpe co-hosts the debate sports show opposite journalism veteran and bombastic barker, Skip Bayless. He is scheduled to leave "Undisputed" following the conclusion of the NBA Finals in early or mid-June 2023.
According to Sports Illustrated and other publications, Sharpe and Fox Sports 1 have reached a buyout agreement that will also enable Sharpe to keep his acclaimed podcast "Club Shay Shay," which continues to grow in popularity.
However contentious the ending became, the Sharpe and Bayless duo is considered a success after FS1 poached Bayless from ESPN's "First Take" show in 2016 and then paired him with the loud and loquacious Sharpe.
The relationship between Sharpe and Bayless began to deteriorate during the past couple of years, particularly as Sharpe's industry cachet and brand continued to ascend. "Club Shay Shay" is also considered a go-to podcast for current and former athletic greats whereas Bayless is rarely able to attract guests to his podcast due to his penchant for torching the very athletes that have made him very rich. Moreover, there was a very intense feud that popped off between Sharpe and Bayless after the latter sent out what was considered a very insensitive tweet during Monday Night Football in January. Damar Hamlin of the Buffalo Bills collapsed on the field from cardiac arrest, dropped to the turf and nearly died. As paramedics feverishly attempted to revive Hamlin, Bayless went to Twitter to ask if the NFL can afford to cancel the rest of the game given the stakes and ramifications of a cancellation. Social media crucified Bayless.
Sharpe skipped the following morning's airing of "Undisputed" and Bayless awkwardly fumbled through more than two hours on live television alone with no one to debate.  The next morning, the two A-type personalities clashed intensely on the air:
Unc Shannon sharpe was explaining why he wasn't on undisputed yesterday & this man Skip bayless gonna interrupt him when Shannon tells him to take down the tweet of damar Hamlin 🤦🏾‍♂️🤦🏾‍♂️🤦🏾‍♂️ pic.twitter.com/hQQK0njiQZ

— Shannonnn sharpes Burner (PARODY Account) (@shannonsharpeee) January 4, 2023
Less than six months later, Sharpe and his podcast are on the way out, but it has not been made clear where Sharpe will land next or when he will reappear on television. There is also no word on who will replace Sharpe as Bayless' debate partner on "Undisputed."
Another former NFL player-turned-Fox Sports host Marcellus Wiley predicted the impending divorce between Sharpe and Bayless several months ago. Below is a brief snippet of his thoughts back in January 2023, followed by the complete episode of his YouTube podcast, "More to it With Marcellus Wiley."