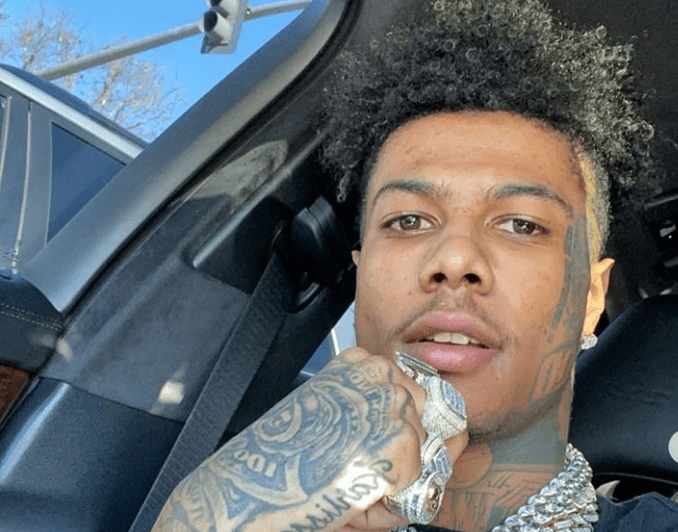 Blueface seems to not have anything good to say when it comes to Chrisean Rock's pregnancy, and he continues to shade her.
During an interview with Cool Kicks L.A., Rock admitted to having three abortions in the past, and explained why she decided to keep this one.
"It got to a point where [Blueface] was like, 'I want a family, I want a baby, have my baby,'" Rock said. "So we started f—— like crazy. I start going on my knees like, 'Lord, can I get a baby? I'm not going to kill this one.'
"Then I got pregnant, but in the midst of me getting pregnant, we're beefing and s—, we're going through stuff. I'm like, 'I already made up my mind, you made up your mind, I'm not going back on it.'"
Rock clarified her comments on Instagram, claiming she was tired of the drama that she and Blueface have gone through during her pregnancy.
"Man, I only prayed because I wasn't getting pregnant because of so many abortions," Rock said. "So when we was ready to have one I wasn't getting pregnant it had me worried about my reproduction system. I didn't have it cuz I needed a cent from you. I just wanted a family with my lover. It's sick how stuff turned out because all I deal with is ya immaturity about something so much serious to me."
Of course, Blueface wouldn't let Rock express how she felt without responding, "Bih prayed for dis we don't wanna hear da sob story anymore we got over that already. You got what you prayed for … You held up the prayer like just to boo hoo about it."