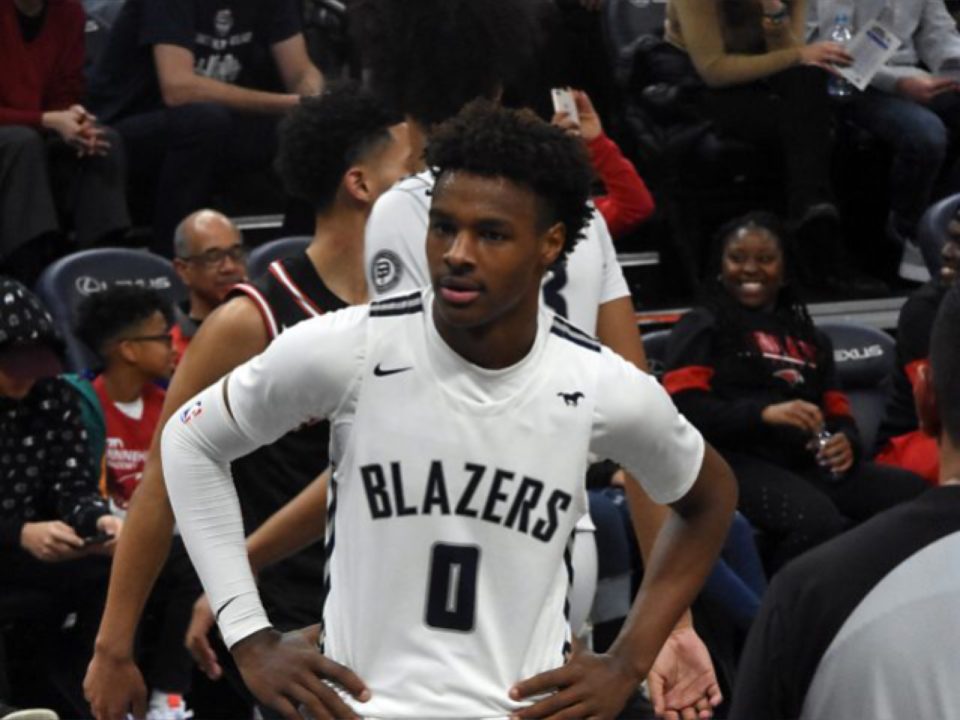 Kenny Smith, one of the four hosts of the Emmy Award-winning sports show "Inside the NBA" on TNT, does not believe that LeBron "Bronny" James Jr. has what it takes to make it to the NBA.
Smith says it is "improbable" that James has the requisite skill set to play with his legendary father, LeBron James, which has been the dad's dream for many years.
"Seventy-five years of basketball, there's only been 5,100 players that touch a floor," Smith said on BigBoyTV. "So to be waiting on your son to be one of those 5,100, that doesn't even make sense, like, he's not waiting on his son. He's wishing his son will make it."
As it stands now, Bronny James is going to have to negotiate a lot of pressure and obstacles at USC. With No. 1 recruit Isaiah Collier and Dennis Rodman's son, D.J. Rodman, transferring from Washington State to Southern Cal, a lot of eyes are going to be on the program in the fall of 2023 and beyond. 
Meanwhile, King James will be entering his 21st season in the NBA, something that only a few players have ever done in the history of the sport.
On the bright side for the fans of the father-son basketball stars, Bronny James is projected by sports pundits as a lottery pick for the 2024 NBA Draft. Because of the shine on his exploits since he was an adolescent, the son is likely to be drafted by one of the 30 teams, due to his father's stature, even if he is not a star in college.