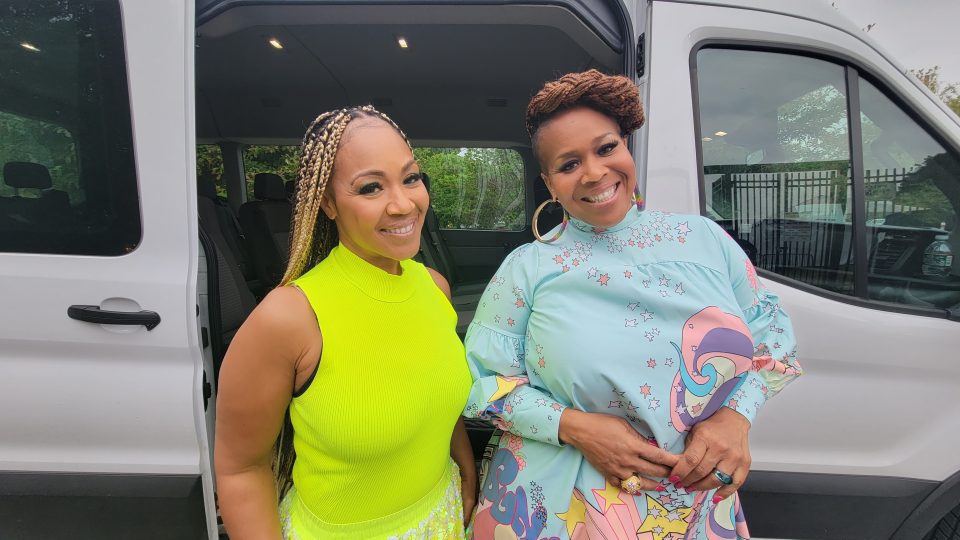 Performances by Lauryn Hill, Ron Isley, and Mary Mary were among the many highlights of the first day of the 2023 Roots Picnic at Fairmount Park in Philadelphia. State Property, the Philadelphia hip-hop collective signed to Jay Z's Roc-A-Fella records two decades ago, reunited to perform together for the first time in years, while hip-hop artists GloRilla and Lil Uzi Vert and musician Mike Phillips were among some of the many others to perform across two stages.
Gospel icons Mary Mary brought the church to Fairmount Park on Saturday when they joined musician Adam Blackstone on stage to perform some of their biggest hits, including "Walking" and "Shackles."
Singer and actress Coco Jones preceded Mary Mary's performance and performed her hit singles "ICU" and "Double Back." She seamlessly transitioned into the SWV classic"'Rain," which "Double Back" samples. Jones later joined Mary Mary and Blackstone onstage to sing Kierra Sheard-Kelly's vocals on the hit "God in Me."
The Isley Brothers, featuring the iconic voice of Ronald Isley and songwriter and guitarist Ernie Isley performed many of the group's decades' worth of hits, including "For the Love of You," "At Your Best (You Are Love)" and "Hello It's Me."
The Isley Brothers even incorporated two classic 1990s hip-hop songs that sample two of their hits, with Ronald Isley and other performers rapping lyrics from "Big Poppa" by the Notorious B.I.G., which samples "Between the Sheets" and "It Was a Good Day" by Ice Cube, which samples "Footsteps in the Dark."
Singer, hip-hop artist, songwriter and actress Lauryn Hill performing with the legendary Roots crew sounds like a must-see show on paper, and the actual event was even better than anticipated. Hill performed many of her hits from The Miseducation of Lauryn Hill album, including "Lost Ones" and "Ex-Factor." She was also joined onstage by fellow Fugees members Wyclef Jean and Pras Michel, as the trio performed hits "How Many Mics," "Ready or Not," "Killing Me Softly" and "Fu-Gee-La."
The final day of the Roots Picnic features Usher, Ari Lennox, Eve, Busta Rhymes, and many more. Make sure to come back tomorrow for a recap of Sunday's finale.