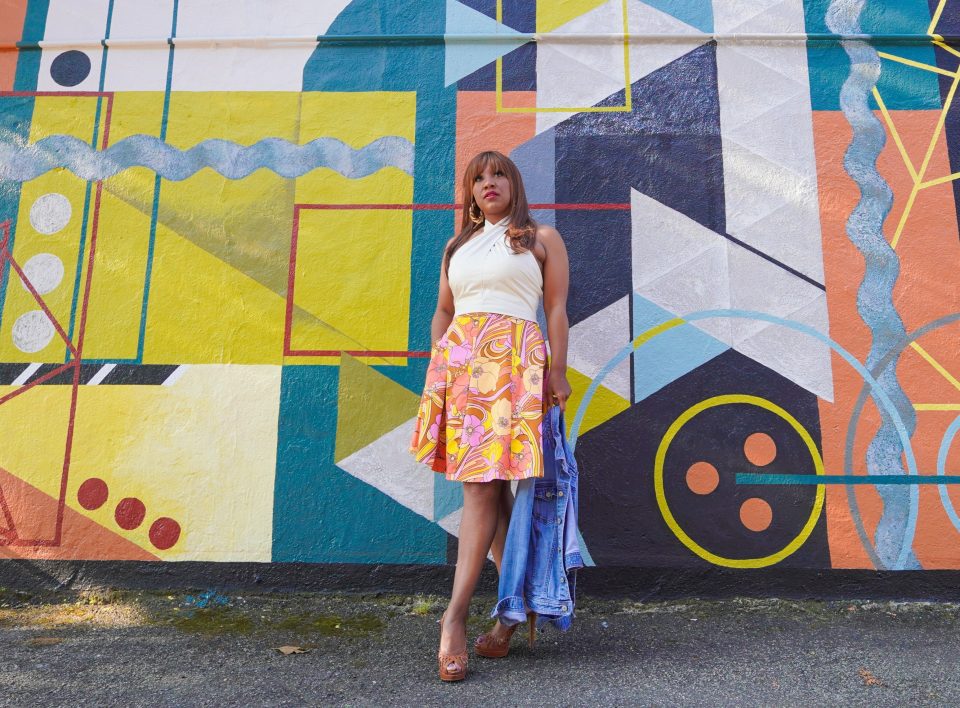 Valarie Bowens is a
fashion
designer who majored in fashion design and marketing at Bauder College and American Intercontinental University. With a pageant and philanthropic background, as the owner of Georgia Queen Clothing, she enjoys helping women look and feel their best.
Bowens explained how she hopes to impact culture through her designs.
When did you become interested in designing?
Since the young age of twelve, I dreamed of becoming a fashion designer. My mother supported my dream by taking me to local fashion shows where I first witnessed a part of the industry.
Who inspired you to pursue fashion design?
My mother and father were great supporters of the pursuit of my dream as a fashion designer. I would say that my mother was the greatest inspiration because she spent time sewing and making garments. She would take me shopping and we both had personal shoppers. I would say she helped me shape the foundation of my dream.
What was your first creative position, and what did you learn that you apply today ?
At the age of seventeen, I worked at Rich's, which is now called Macy's, in the junior's department. I would say that it was my first creative position because I gained styling and retail experience that would later benefit me in other ways.
What challenges did you encounter in your first collection?
Two mistakes I made while designing Georgia Queen Clothing's first collection were not investing in marketing and only focusing on being creative and not on how to make money.
What has changed most from when you first started designing?
My personal life. Thankfully, I've been able to bounce back by separating business and personal things. It's hard when starting a business or brand because not is not in your corner.
How does social media play a role in design and culture today?
Social media plays a huge role in design and culture. The concept of influencers has impacted the industry because they are the trendsetters. As my research [tells me], they are the new celebrities in fashion.
What collaborations do you see happening in the future?
I would love to do a collaboration with Anthropologie for the second line called Retro Sexual.
What do you want your impact on creativity and design to be?
The freedom it comes with, having a positive impact on others, and the love that comes with a passion for design. I would like to take my creativity and combine it with informing women on current [social]  issues and politics.
What three designers share a creative kinship with your vision?
Three designers who I share a creative kinship with are Ralph Lauren, Vivienne Westwood, and Chanel.
Name two design trends that have become mainstream.
Two design trends that are mainstream are Y2K and the 70's style.
What distribution channels are critical to designers' success today?
I would say, mass production and the rise of sustainable fashion.