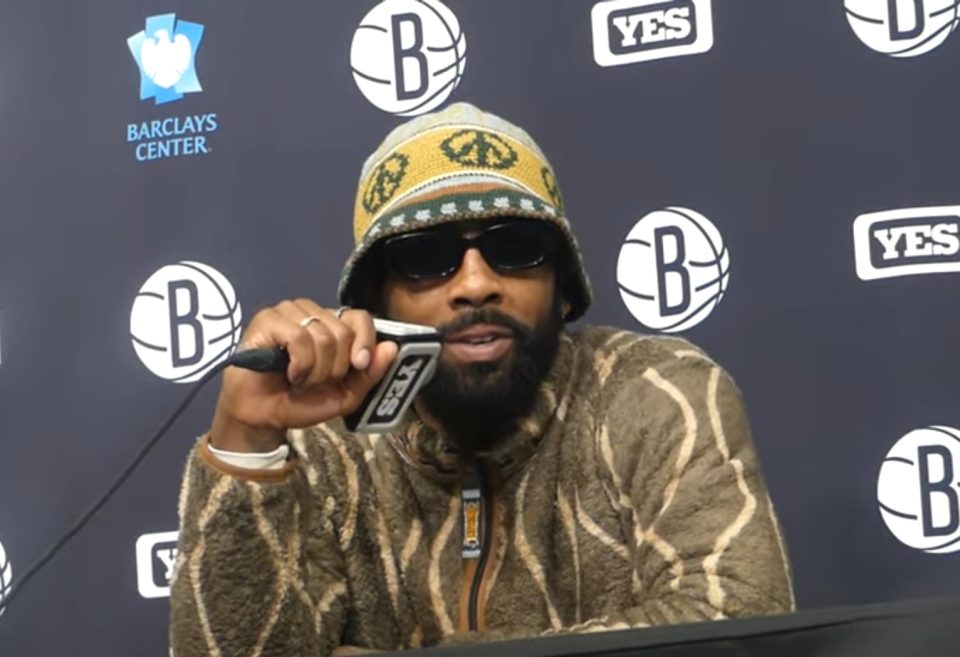 Kyrie Irving wants to reunite with LeBron James, but he wants the all-time leading scorer to come to his team in Dallas.
As most fans know, Irving and James led the Cleveland Cavaliers to a come-from-behind, thrilling run to the NBA title in 2016 over the Golden State Warriors.
The Bleacher Report states that Irving reached out to the Dallas Mavericks to request that they probe a possible trade involving James leaving the Los Angeles Lakers and teaming up with him and fellow superstar Luka Doncic.
The publication's reporter, Shams Charania, also said that Irving reached out to James to gauge his interest in changing teams in his 21st season which begins in October 2023.
Sources: Kyrie Irving has reached out to Lakers star LeBron James in attempts to see if James would come to Dallas. Irving is a free agent this offseason.

— Shams Charania (@ShamsCharania) June 5, 2023
It is no secret that James and Irving are very fond of each other and want to try to get another chip together on the same team. When Irving was on the Brooklyn Nets this past season, it was widely reported that the Lakers were trying to get Irving on the team in a trade to get rid of malcontent Russell Westbrook. However, the team orchestrated an improbable trade that changed the trajectory of the team and, thus, made the importation of Irving to the Lakers seem slight at best. Therefore, Irving is trying to coax James to Dallas, the report states.
After James, 38, and the Lakers were eliminated in the Western Conference Finals by the Denver Nuggets, James created uncertainty among his team and fans when he cryptically stated that he is pondering his future.
However, a trade to the Mavericks seems unlikely due to the fact that the current collective bargaining agreement prevents three max players on the same team. James is set to earn nearly $46 million in the upcoming season and holds an option for $50M the season after that. The only way that James could go to the Mavs is if he and Irving are willing to to take substantial pay cuts, which seems very unlikely.