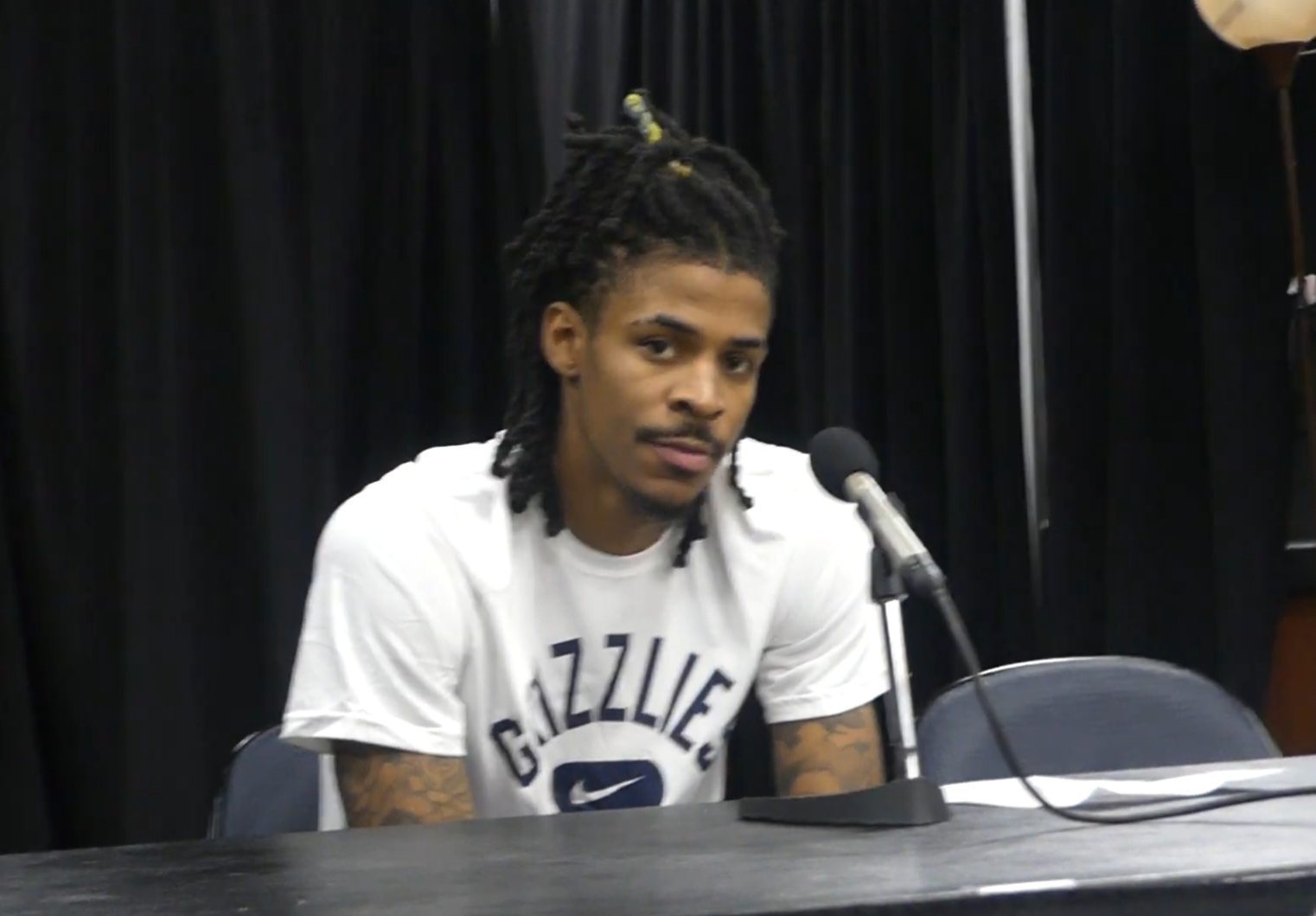 There is a real fear swirling among NBA executives that superstar Ja Morant may not survive this turbulent phase of his life.
ESPN's marquee personality Stephen A. Smith revealed this sentiment that was shared with him by NBA insiders, saying they don't know if the rambunctious and impetuous Morant will even be alive in five years.
Because of Morant's dubious behavior, coupled with the questionable company that he is keeping, some think that he could meet a violent demise, Smith relayed on "The Rich Eisen Show."
"In terms of Ja Morant's behavior off the court, some of the things he finds himself engaged in, with the company that he keeps, with the establishments that he visits, things of that nature. Obviously, he feels compelled, pretty much all the time, to have a gun around him," Smith said.
"A lot of players I know are from the streets, period. And I can tell you that people within the NBA community are not just concerned about Ja Morant playing basketball. They're concerned about whether or not he's gonna be alive in five years."
NBA commissioner Adam Silver indicated that they uncovered more material surrounding Morant during their investigation, prompting pundits to predict that Morant will be slapped with a significant suspension and fine that could be as much as half a season. 
Morant was already hit up with an eight-game suspension three months ago for waving a gun inside a Denver-area strip club and posting it live on Instagram in March 2023. The fact that he gleefully flashed a gun again on Instagram live, after assuring Silver that he was a changed man, is a direct violation of Silver's trust. 
Silver said the investigation into Morant is complete and the punishment has been decided but won't be announced until after the NBA Finals between the Heat and Nuggets have concluded. That series is currently tied at one game apiece.