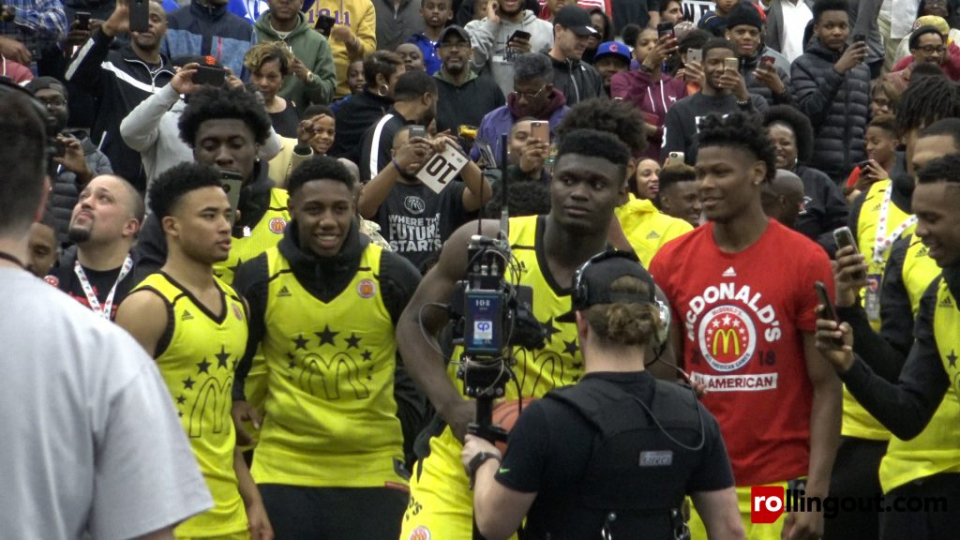 Zion Williamson has announced his first child is on the way. The New Orleans Pelicans' star and the mother of his upcoming child, Ahkeema, posted a gender reveal video on her YouTube channel.
"My baby," Williamson said. "You're going to see this at some point. I don't know what the future holds, but Mommy and Daddy love you. If you don't know nothing else in this world, know Mommy and Daddy love you."
Williamson's announcement already had some social media users reacting to the 23-year-old having his first child with a 29-year-old woman who already has a child as well as videos of her online twerking on podcast tables and getting into street fights. However, a new face entered the discussion on June 7 when adult entertainer Moriah Mills began tweeting about her relationship with the NBA star.
"I was with you last week in New Orleans and you couldn't tell me you had a random thot pregnant after all I've done for you @Zionwilliamson," Mills tweeted. "You putting my life in danger f—— all these h— raw."
Mills then tweeted Ahkeema directly.
"I'm in Atlanta, h–," Mills tweeted. "See me in December, or should I say at my new condo in New Orleans, @AhhConcreterose. We sister wives now. Get with [it] or get lost, but imma get more always 🤡. He don't play about me when it come to spoiling, I'm his princess you a burnt out baby mom."