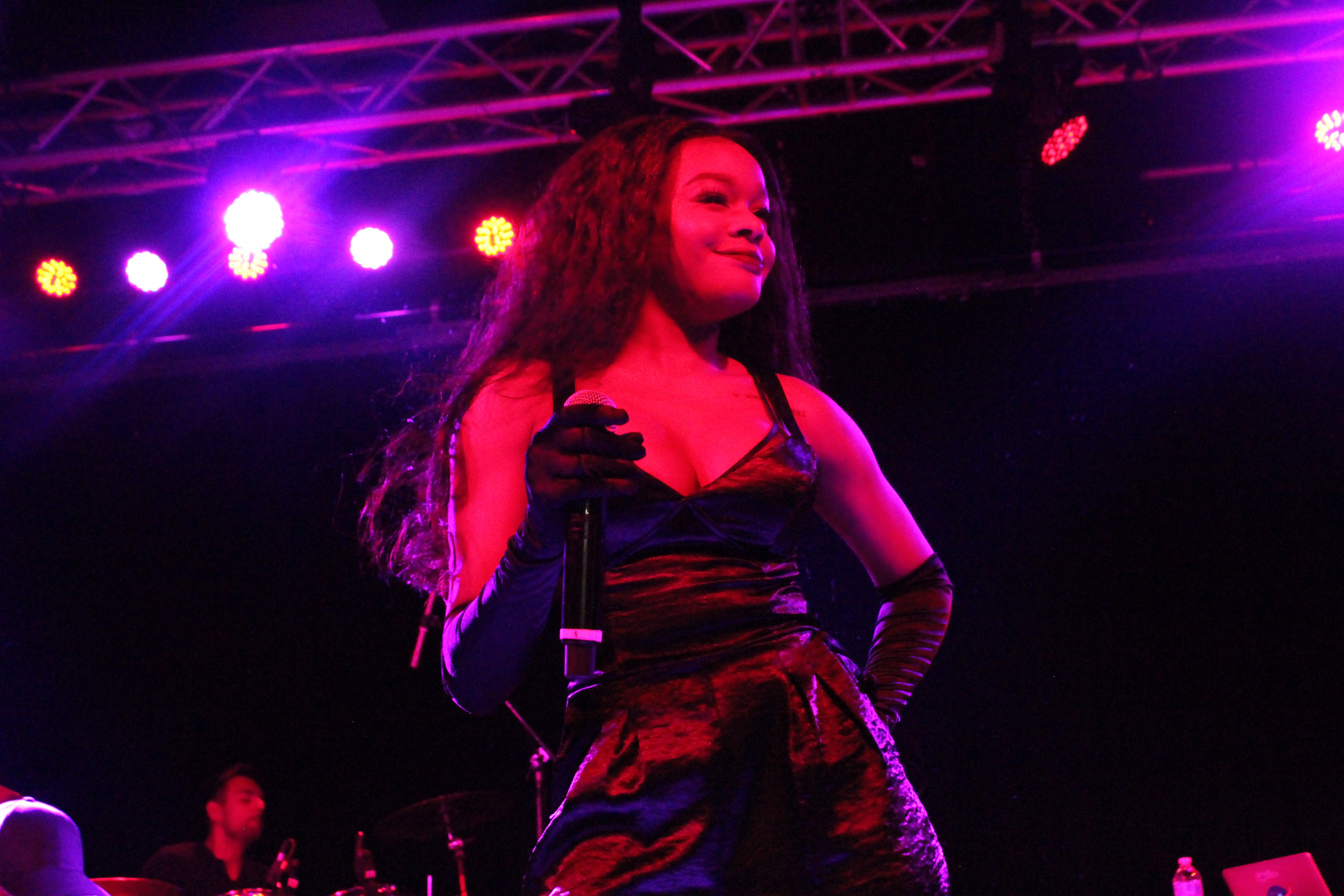 Azealia Banks has incited the wrath of social media for seemingly gloating over the death of DC Young Fly's girlfriend, Ms. Jacky Oh, just days after she died in a South Florida medical facility.
While it has not been confirmed, reports have surfaced that Ms. Jacky Oh died suddenly after complications from a "mommy makeover" surgery.
Banks strongly insinuated that Jacky Oh's death is the result of karma coming back on DC Young Fly.
"Dead at 32 exactly on my 32nd birthday, May 31st, 2023 in Miami, FL," Banks wrote, according to The Neighborhod Talk. "You n—– are going to learn to stop f—ing with me."
The blunt Banks also callously dissected DC Young Fly's alleged personal dysfunctions that resulted in toxic relationships and interactions with women.
"DC Young Fly spent years disguising his own deeply rooted hatred of self as jokes pointed at women's beauty," Banks continued. "Projecting his own feelings about his own ugliness unto women perfectly secure in their own skin. Say what you want about my tears. They were pure tears of rage. And not at all a sign of weakness. Because in the end. I won. I'm happy I cried and moved on. That Jackie o girl must have been as deeply insecure about herself."
https://www.instagram.com/p/CtMP-FcOAGe/?utm_source=ig_embed&utm_campaign=loading
Many fans it abhorrent and detestable that Banks still harbors venomous resentment against DC Young Fly years after he roasted her on "Wild 'N' Out," and then chose to unload on the comedian while he mourns the loss of his life mate, Ms. Jacky Oh.
I'm so disgusted at what Azealia Banks said about Jacky's passing , YOU TOOK IT PERSONAL THAT DC clowned you on Wild N Out when you knew what that show was about !! This lady has no soul and is very sad ! God don't play about his children HE NEVER DID !! My love and prayers still…

— 𝐁𝐈𝐆 𝐌𝐎 … (@JaYunnaMonae) June 7, 2023
Many others share the sentiment that what Banks uttered against DC Young Fly at this moment is dastardly and disgusting.
Unfortunately, Azealia Banks is a demon. An extremely talented devil.

— Kimberly Nicole Foster (@KimberlyNFoster) June 7, 2023
imma need the Wild n Out cast to roast Azealia Banks the way they did Spoken Reasons. i need them to REALLY make this woman cry because enough is enough https://t.co/7DXtgSgZUP

— kenny jones (@relientkenny) June 7, 2023