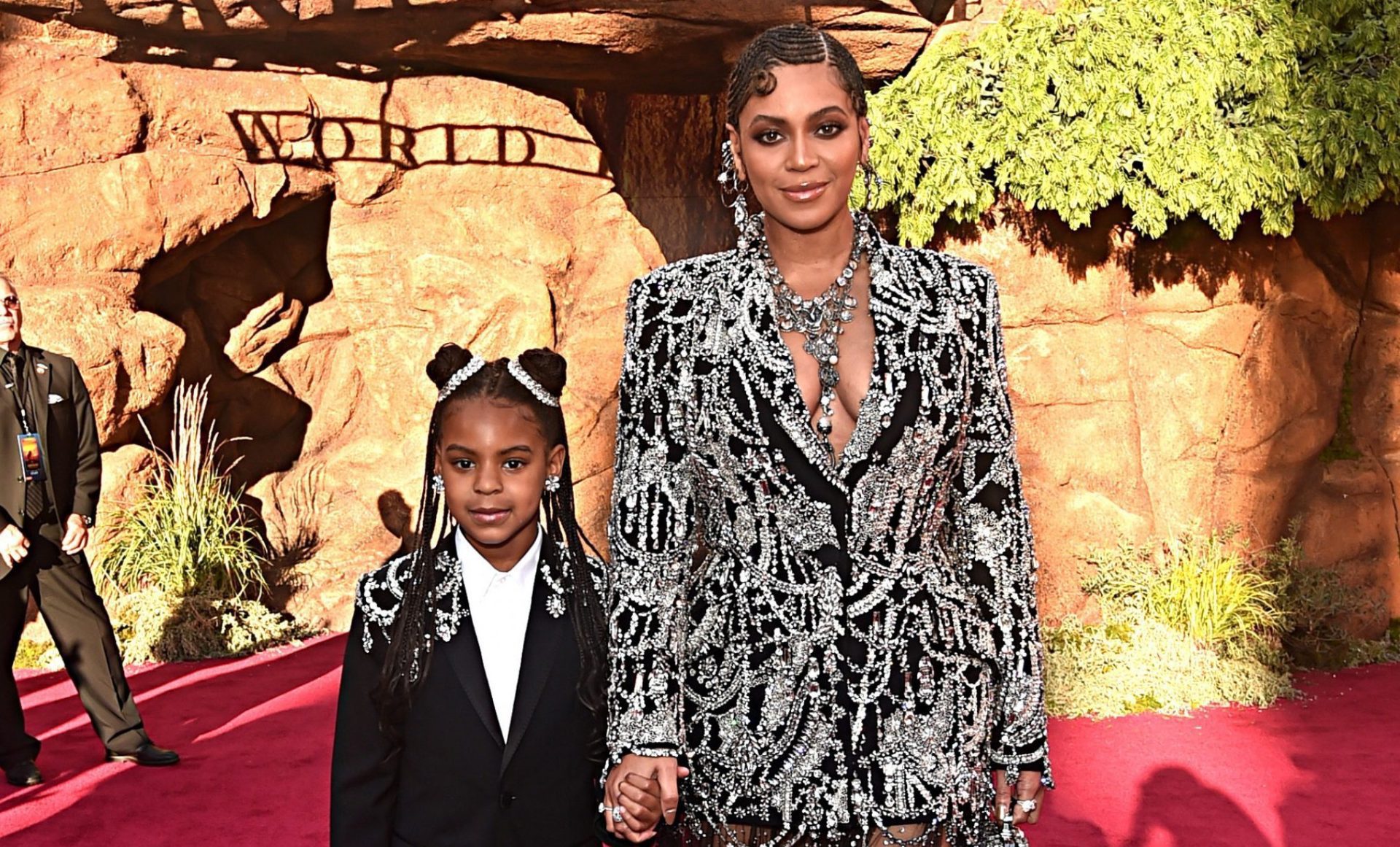 As one publication has declared authoritatively, it now is the Blue Ivy Carter world tour featuring her famous mother.
Facetiousness aside, Blue Ivy is capturing the world's imagination with her impeccable performances as she stands, or rather dances, prominently alongside the preeminent Queen Bey as they shut down stadiums and countries worldwide.
Blue Ivy was reportedly captured in Barcelona eying a fan's placard that read "Ivy League" as the Rennaissance Tour traverses the European continent from Paris to Spain and beyond. As Blue moved to the front of the stage, her jaw dropped when she saw a fan's sign — and then managed to seamlessly transition into complicated dance steps alongside Bey in perfect synchronization.
Blue Ivy was surprised last night when she spotted a sign for her in the crowd in Barcelona. #RENAISSANCEWorldTour pic.twitter.com/Akg9ETy1qi

— RENAISSANCE WORLD TOUR (@RenaissanceWT) June 9, 2023
We presume that the phrase "Ivy League" was posted on both sides of the poster as the fan raised it with images visible on the other side.
Perhaps the precocious 11-year-old Blue was looking at something else. But this was the perfect excuse to illuminate how the world's population is fawning over this charismatic prodigy whose magnetism and fearlessness at the front of the stage is awe-inspiring.
Below are longer clips taken from tour stops overseas that highlight Blue Ivy's command of the audience in such an effortless way as to make you think that she was born onstage which, figuratively speaking, she was.
Blue Ivy is constantly eating up these performances, this is crazy😭😭😭 pic.twitter.com/bSZnYUF2bu

— 𝗱𝗮𝗻𝗻𝘆🫧💚 (@beyoncegarden) June 9, 2023
The Blue Ivy concert featuring Beyoncé has been shutting overseas down.

This special moment between Jay-Z, Beyoncé, and Blue Ivy has become our favorite video on the internet today. #ESSENCE

🎥:@forevershowtime pic.twitter.com/1Y1PSQZWXr

— ESSENCE (@Essence) June 5, 2023