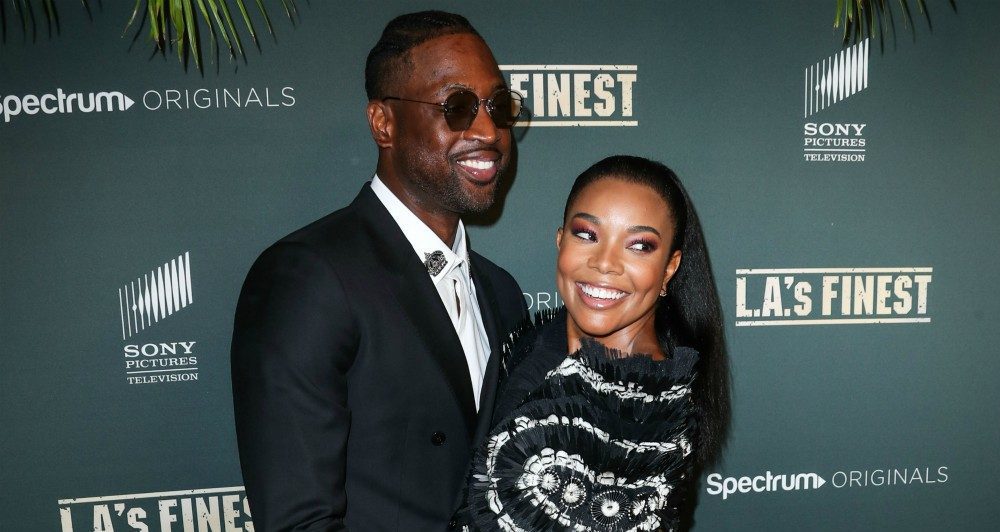 NBA legend Dwyane Wade explained why his wife, actress Gabrielle Union, demanded that they split the bills 50 – 50 in the aftermath of an argument where he flexed hard on her.
Both D-Wade and Union were put through the furnace of public opinion when the actress admitted recently that the couple splits their bills down the middle. Most fans on social media believe that D-Wade, whose wealth is obviously exceeds Union's, should pay for most of their glamorous lifestyle, if not all of it.
D-Wade told NFL Hall of Famer Shannon Sharpe on his popular "Club Shay Shay" podcast that the 50- 50 idea was Union's when, during a disagreement, he told her that their South Beach mansion was "my house that I pay for."
The Miami Heat icon said Union fired back at him and told him that when they moved to Los Angeles, things were going to be very different.
"The 50 – 50 in our household is, first of all, let's say that I have 20 to 50 responsibilities," Dwyane Wade said. "My wife has 20 to 50 responsibilities. When I say that, that means she has a mother, she has her sisters, she has her dad, she has a lot of things that she's responsible for. You know what she does? She pays 100 percent of that. You know what I do? I pay one hundred percent of my life. My wife is a working actress, spends time away from the family, and we decided together. I think one time, we were in Miami, I said something about it being my house that I pay for. She said, 'You will never say something like that to me again when it's something that we share.' So my wife was like 'When we move to L.A., I got half on it.'
Dwyane Wade clarifies 50/50 comments made by his wife Gabrielle Union

📹 @clubshayshay pic.twitter.com/DkhJatCrlS

— Hot Freestyle (@HotFreestyle) June 13, 2023
The 41-year-old father of four is perplexed by the harsh scrutiny he's received for the choices he's made as a parent and husband.
"I haven't given no color to this, but it's think pieces going around about me as a man," Dwyane Wade expressed before Sharpe teased him about it a little. "Let's talk about it. So, the whole 50 – 50 concept … [it] means that everything in life, you got your half and I got my half. We'll put this s— together and try to make 100. That is not how our relationship works, all right? Everybody thinks 50 – 50, they think 'Hey, if he gettin' a sandwich, you gotta put 50 percent on that."