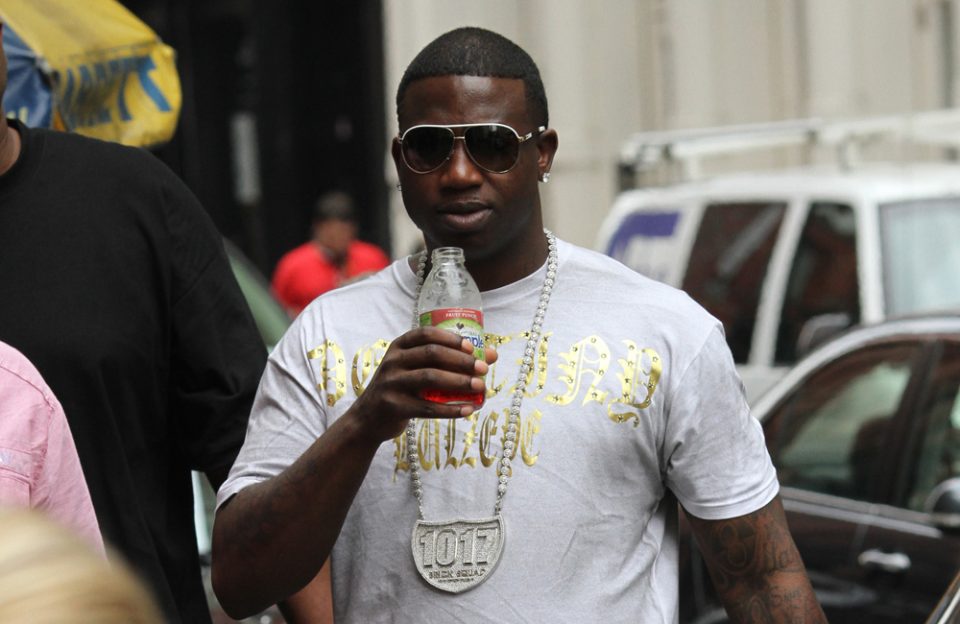 A new rap beef has erupted, both in song and social media as Gucci Mane slammed hip-hop manager Wack 100, prompting the latter to fire back at the Atlanta-based musician.
On the single "Bluffin," which features Lil Baby and is a precursor to Gucci Mane's highly-anticipated 15th studio album, Breath of Fresh Air, Gucci has this to say about Wack 100:
"I want my M's up to one, two, three, four, five one-hundred / I ain't arguin' on the internet, I'm not Wack 100."
When Wack got wind of Gucci's diss, he responded on his Instagram page, saying: "You dissed me huh," Wack penned. "I heard dat s— .. Wack100 Diss track response coming in 2 days 'KNOCK OFF GUCCI' IM REALY THE MANE! Sit down nay sayers we're family Go stream dat s— NOW."
In an interview with Zane Lowe for Apple Music 1, Gucci clued in fans on what to expect when the album drops in the fall.
"Ever since … November when Dolph passed away and my artist Scarr passing away and TakeOff passing away and Pooh locked up and Foo locked up, that's why I kind of named my album A Breath of Fresh Air," Gucci explained.
"I just, like I said, let me just try to be the person … I'm just not in the mood to hear a whole bunch of drilling and killing and this and that and not saying that I haven't did that before, but just right now, just let me just kind of lead by example and show people that it is more to rap about than my opps and all that."
In the meantime, fans await Wack 100's radio diss and Gucci's eventual retort.