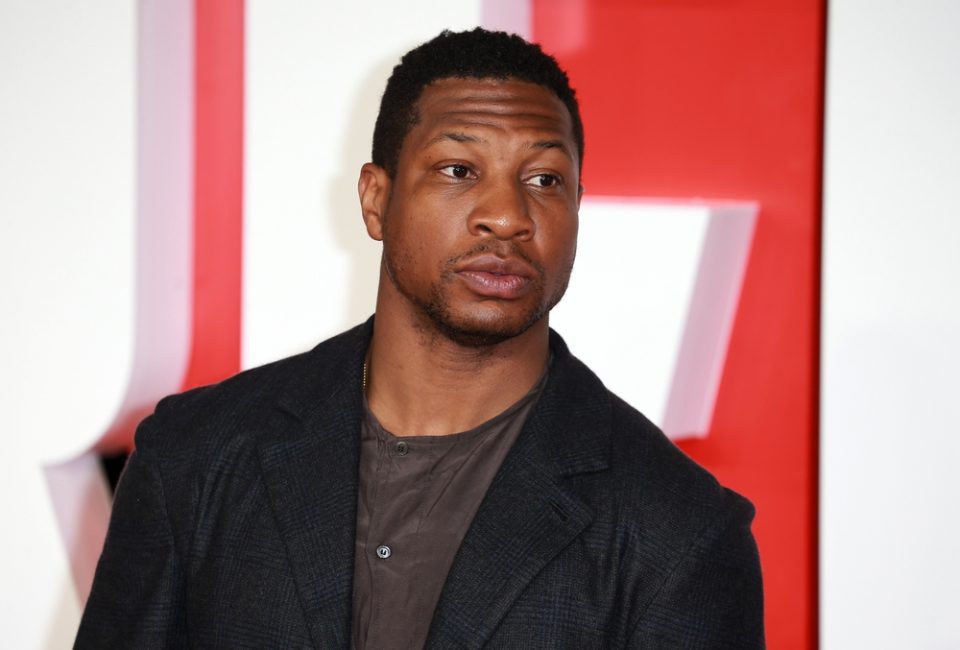 Meagan Good and Jonathan Majors were holding hands as they walked into a New York courtroom where he learned the date for his upcoming trial date for allegedly assaulting his ex-girlfriend.
The judge in the case informed Majors' legal team that the trial is scheduled to begin on Aug. 3, 2023, where Majors will answer to three counts of assault in the third degree, one count of aggravated harassment in the second degree, three counts of attempted assault in the third degree, and one count of harassment in the second degree, according to "Entertainment Tonight."
An eyewitness reported to "ET" that Majors, 33, and Good, 41, appeared together inside the courtroom in Manhattan. The Creed III star "seemed calm and walked slowly down the hall holding hands with Meagan and [was] accompanied by his legal team."
When they were seated, "ET" reports Good was noticeably affectionate toward Majors.
"While they waited for his name to be called, she tickled the back of his neck and stroked his head. She was being very affectionate and protective. At one point she traced her fingers along the back of his neck to his ear," the eyewitness said.
Not long thereafter, with the courtroom filled to capacity, the judge called Majors up to the front with his attorneys.
"He was called to the judge at 9:39 a.m. with his legal team. The judge announced that this case would, in fact, go to trial and she confirmed with Jonathan that the trial date would be Aug. 3," the eyewitness said. "The judge also reiterated the importance of showing up to the appearance and the need to stay in contact with his legal team."
The publication reported that when the judge adjourned the court proceedings, Majors was conspicuously more detached from Good as compared to when they walked in.
"As he walked by Meagan's aisle, she stood up and joined him, he did not look in her direction or at her, he was focused on looking straight ahead at the exit and following his lawyer," the eyewitness told "ET." "She joined the group and exited the room behind him. The party stood for a moment between the court doors and the hallway doors before emerging again in front of the press pen."
The Manhattan District Attorney's Office charges that Majors "struck, shoved, kicked and otherwise subjected another person to physical contact thereby causing physical injury to such person and to a family and household member of such person."
The accuser claims Majors struck her in the face with "an open hand," which resulted in "substantial pain and a laceration behind her ear."
The woman, who is said to be a co-star in one of his films, also accused Majors of grabbing her hand, "causing swelling, bruising, and substantial pain to her finger." During the alleged altercation, the woman said Majors put his hand around her neck "causing bruising and substantial pain."