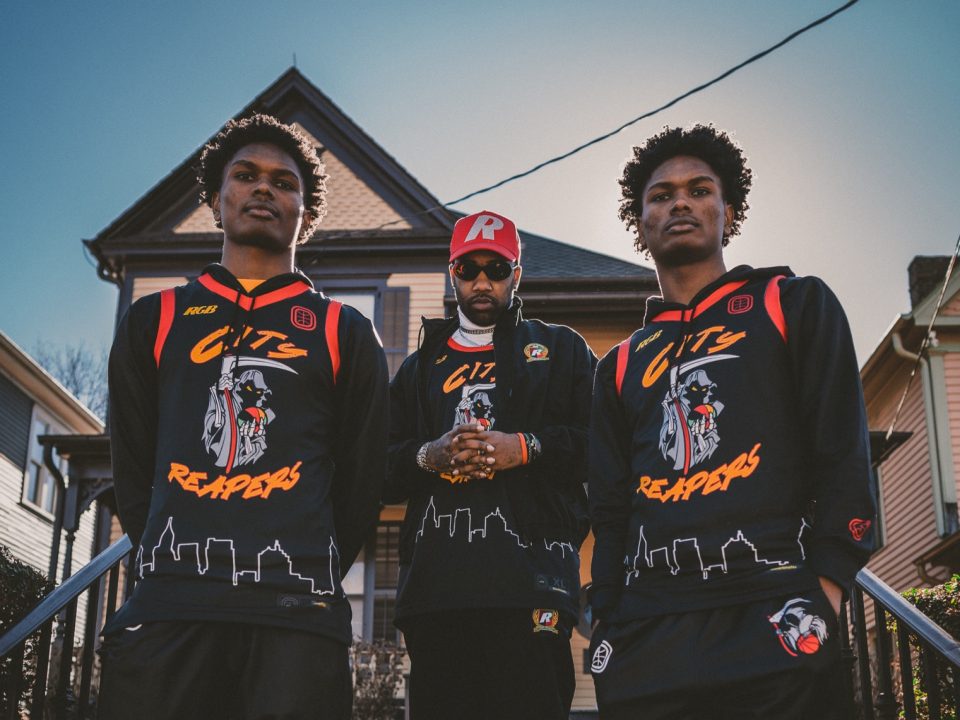 For months, many NBA Draft experts projected twins Ausar and Amen Thompson would be selected in the first 15 picks of the night, but on June 22, the brothers did something more legendary: They were both selected in the top five.
Amen went fourth to the Houston Rockets, and Ausar went fifth to the Detroit Pistons.
It's the highest a set of brothers have ever been selected in an NBA Draft. If you can recall in recent years, both Lonzo and LaMelo Ball were chosen in the top two of their respective drafts, but in different years.
"I can't even explain how proud I am," the twins' mother told the NBA social team. "It's just amazing. I'm just happy to be here to share this with these amazing, handsome young men.
The twins spent their last two seasons playing for the all-new Overtime Elite league in Atlanta. Ausar hit the game-winning shot of this past season's championship.
AUSAR THOMPSON CALLS GAME 🤯

SERIES OVER. REAPERS WIN 😱@PrimeVideo pic.twitter.com/t5WAJeXdgP

— Overtime Elite (@OvertimeElite) March 8, 2023
The league allows the world's top amateurs to compete against each other and choose to get paid while preparing for the draft or decline pay in order to stay NCAA-eligible. Opposite the Thompson twins in the league would be guard Rob Dillingham, who is now on his way to Kentucky after playing in OTE this past season, via Donda Academy.
What are the brothers most worried about in this next step of life? Moving away from each other.
"He got to keep the PS5, I have to buy me one," Amen told ESPN. "That's the main one so far, but we've been fighting over shoes, too. These Jordan Travis Scott's, he got those, too. I'm losing everything; it's like a bad divorce."
The Thompson twins, Amen and Ausar, selected back to back by Houston & Detroit pic.twitter.com/rL46Smdbfz

— CJ Fogler account may or may not be notable (@cjzero) June 23, 2023
The brothers are expected to make their NBA debuts in the upcoming NBA 2K24 Summer League, which is set to tip off on July 7 in Las Vegas.