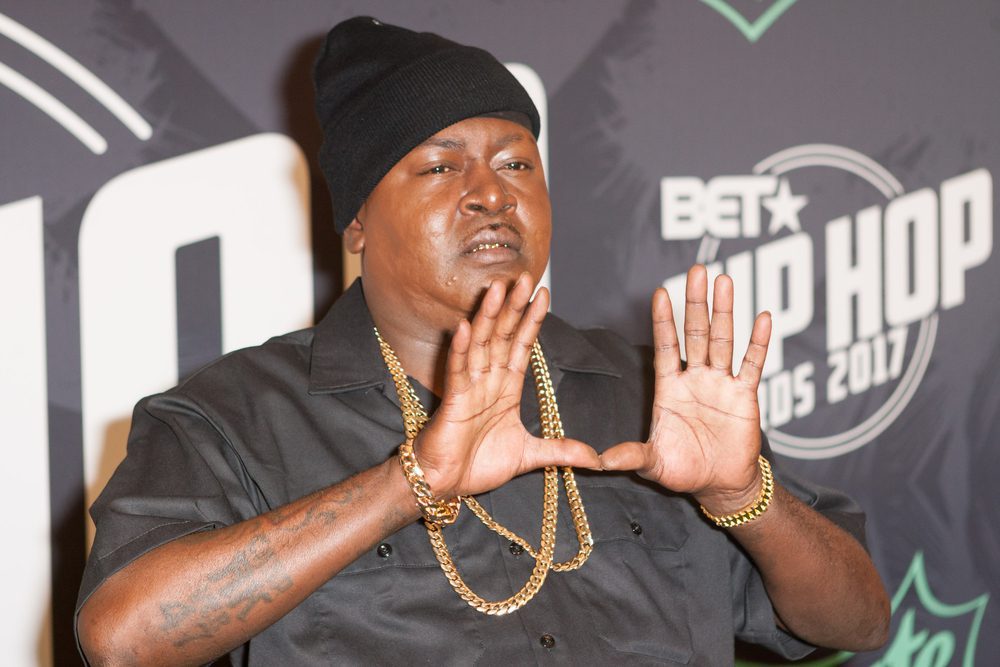 Miami rap legend Trick Daddy scorched his own people when he said that Black people are their own worst enemies and that he is sick of the culture using the "race card."
Speaking on Revolt TV's "Big Facts" show, The "I'm a Thug" emcee said he is "tired of n—– playing the race card when it comes to everything. N—– is other n—– only problem," Trick Daddy said.
"Them [White people] ain't thinking about us. Every time we get a few dollars we run to them crackas stores and spend our money," Trick, 48, continued, adding that Blacks complain about inequality but stubbornly refuse to patronize Black-owned businesses. "Everybody ain't thinking 'bout us. They don't get money and come spend money with us."
Trick also said he is tired of "Uncle Tom protestors" pimping the culture and trafficking and profiting from racial unrest.
"Protesting civil rights bull—-, attorneys and lawyers and activists, getting up, trying to be on TV telling us the same [expletive] story they tell us every time somebody else gets killed."
"We want justice. What's justice — three, four million dollars? This lady son dead. That ain't no muthafuckin' justice," a disgusted Trick railed.
"Everybody knows that the street game and the dope game funding hip-hop — always has — everybody knows that — that's no secret," he added. "But we're trying to do something right with the money so let us do it. Don't put a whole task force together and come lock boys up from Atlanta, Miami, and Memphis and say all these is crime organizations."
Trick said Blacks have no one to blame but ourselves for our problems.
"It's our fault. It's our fault for not letting our kids appreciate things. We buy them Michael Jordans — my mama never bought me a pair of tennis shoes over $30. We buy 'em Jordans."
Lastly, Trick offered what he believes to be "the way back," stating "We gotta stop having babies from h–that ain't baby mama material and they gotta stop having babies from n—– that ain't baby daddy material."