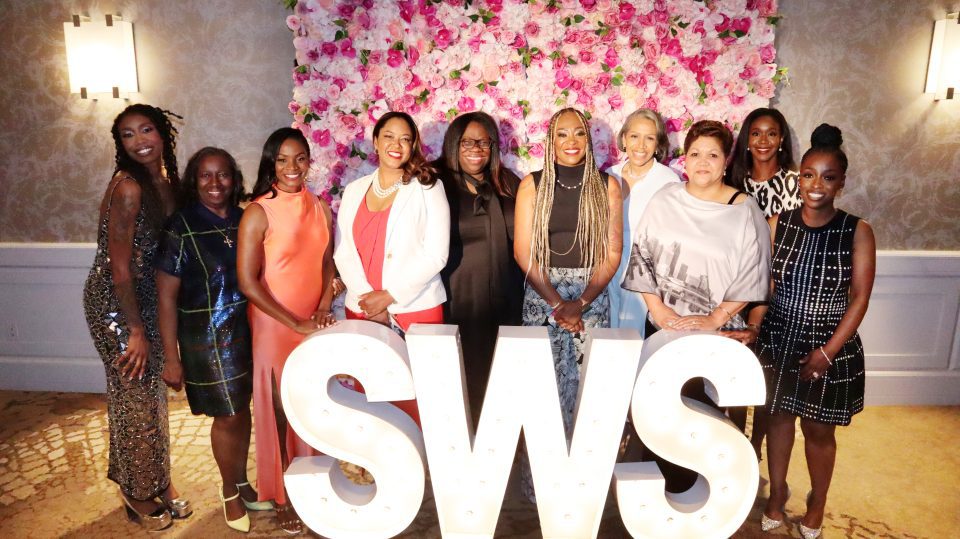 (DETROIT, MI) – With a commitment to highlighting women who are change agents and dedicated to making a difference, Rolling Out held its annual Sisters with Superpowers (SWS) Awards, June 22nd, 2023, 6:30 pm at The Westin Southfield. The awards dinner was sponsored by Rolling Out, The Steed Society and Maker's Mark. 
Detroit's featured honorees came together in the spirit of empowering women, while celebrating entrepreneurship, women in business, fashion, the arts, entertainment and more. Each honoree was proud to take the stage and give brief remarks about their respective superpowers while they accepted their commissioned signed copy of Munson Steed's original painting , "SHERO Circles."
Rolling Out has continued to make a commitment to professional evolution and the sustainability of our world. One example is awarding our SWS honorees with commissioned artwork as opposed to acrylic awards.
The evening began with two signature drinks, Hibiscus Mint Juleps and an Old Fashions, being served during the Makers Mark VIP Cocktail Reception. Florella Strings, an emerging Detroit based duo served as the evening's entertainment. Violinist, Carla Rivers-Johnson and cellist, Jasmine James, serenaded guests throughout the night. Serving as emcee was Lauren Winfrey, anchor/multi-skilled journalist at CBS Detroit. 
2023 SWS Detroit Honorees included: