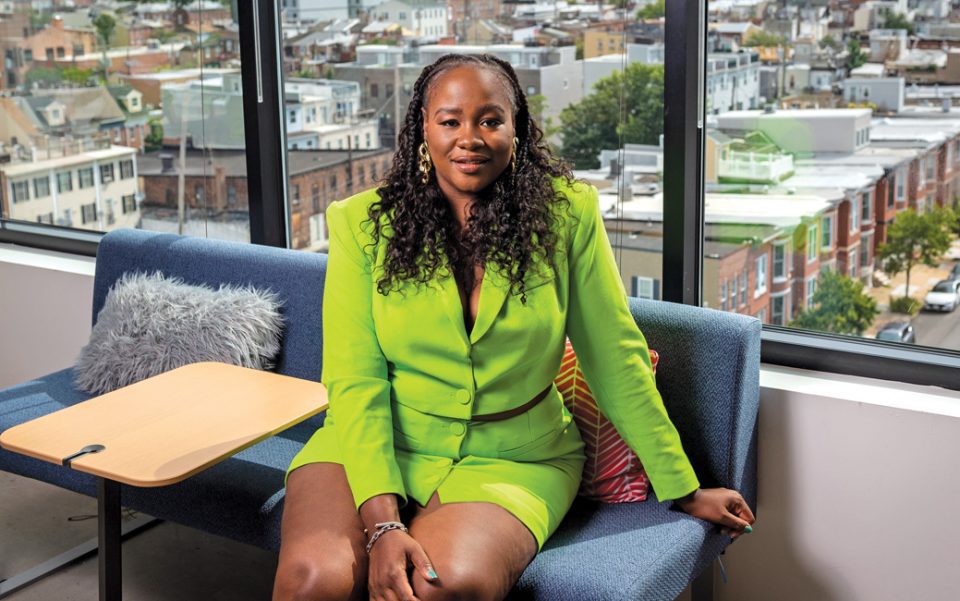 Tonee Lawson is a STEM leader, entrepreneur and nonprofit visionary who is the founder and executive director of The Be. Org.
Through this organization, she is working to change the lives of Baltimore area children of color and empower them with a rich curriculum focused on social-emotional learning, self-development, and STEM enrichment.
Lawson explained which programs are helping to teach this tech-based skill set.
What is the mission and vision of your organization?
At The Be. Org, our mission is to encourage and nurture youth to live above their socially imposed limitations. We also help develop their character, talents and leadership skills, allowing them to go beyond a dream and achieve remarkable excellence. Our goal is to provide young people with the essential life, social and technical skills that would prepare them for life after high school.
In your leadership role, what is your commitment to the community?
As a leader, my commitment to the community is helping to create the next generation of leaders and changemakers. I am committed to creating safe spaces in Baltimore, for our young people to learn, thrive, and grow. Where most may see communities that have suffered from years of intentional disinvestment, I see an opportunity for upward mobility and generational economic impact. I'm committed to doing my part to help make the necessary changes.
What would you say are your nonprofit's top three programs?
Be. Virtual is our youth-built virtual reality program for social-emotional learning. This program has a dual-impact model that teaches youth coding and virtual reality game development while earning an industry-recognized credential, but also allows them to be end users of the technology, expanding their SEL skills. Be. Future Ready is our signature program that prepares youth for life after high school, directly to the workforce or to an institution of higher learning. The Food Playground is through a partnership with Black Girls Cook. Our students learn to cook using STEM, making real-life connections in the kitchen to the science and math concepts they learn in the classroom during the school day.
How important is technology to the day-to-day operations of the organization?
The post-COVID world has created an opportunity for employees to work wherever. At The Be. Org, we have a hybrid and flexible work culture and we use technology to allow us to collaborate efficiently, share documents, communicate in real-time, manage work tasks, workflow, and large projects, and work asynchronously toward one common goal.
How do you utilize technology to benefit the nonprofit?
Technology plays a critical role in our daily operations and allows our team to operate with maximum efficiency. We use platforms like Asana to manage tasks and projects while allowing departments and individuals to effectively collaborate. Separately, the Baltimore tech scene is a market with great earning potential. Our Be. Virtual program teaches youth foundational coding skills and provides them with an opportunity to gain industry-recognized credentials in coding, and puts them in a position to capitalize on their skills when entering the job market.