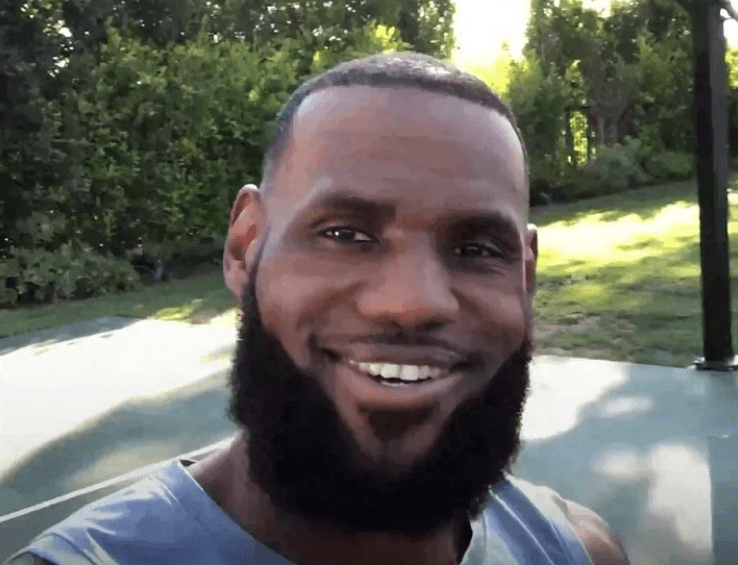 For years, LeBron James has mentioned that when his son, Bronny James, is eligible for the NBA, he'd consider going to play for the team that drafts him. Bronny is entering his first season as a college freshman, where he'll be playing for USC.
Nobody knows what team will draft him a year from now, but ESPN recently revealed their 2024 mock draft, and Bronny was selected by the Atlanta Hawks with the 17th pick.
LeBron Sr. apparently caught wind of the mock draft, and approved of the Hawks' selection of his son, putting the picture of the draft on his Instagram with the caption "Welllll ATL shawty the #JamesGang will be pulling up!"
Hawks star Trae Young found the idea of Bronny playing for Atlanta interesting as well, and commented "Talk soon," under the picture.
Talk soon😎

— Trae Young (@TheTraeYoung) June 28, 2023
At 38-years-old, LeBron has shown that he can still be a highly effective player in the league, so if he does decide to join Bronny, that team could have a good chance at being competitive.
Even though it's LeBron's dream of playing with his son, he's not sure if it's Bronny's dream as well.
"Just because that's my aspiration and my goal, doesn't mean it's his. And I'm absolutely okay with that," LeBron said. "My job is to support my son, whatever he wants to do – and support my youngest son, Bryce, and support my daughter, Zhuri, in whatever they want to do. One thing about being a parent, it's not always about what you want. It's about listening to your kids and what they want. That's when you get a real relationship with them."