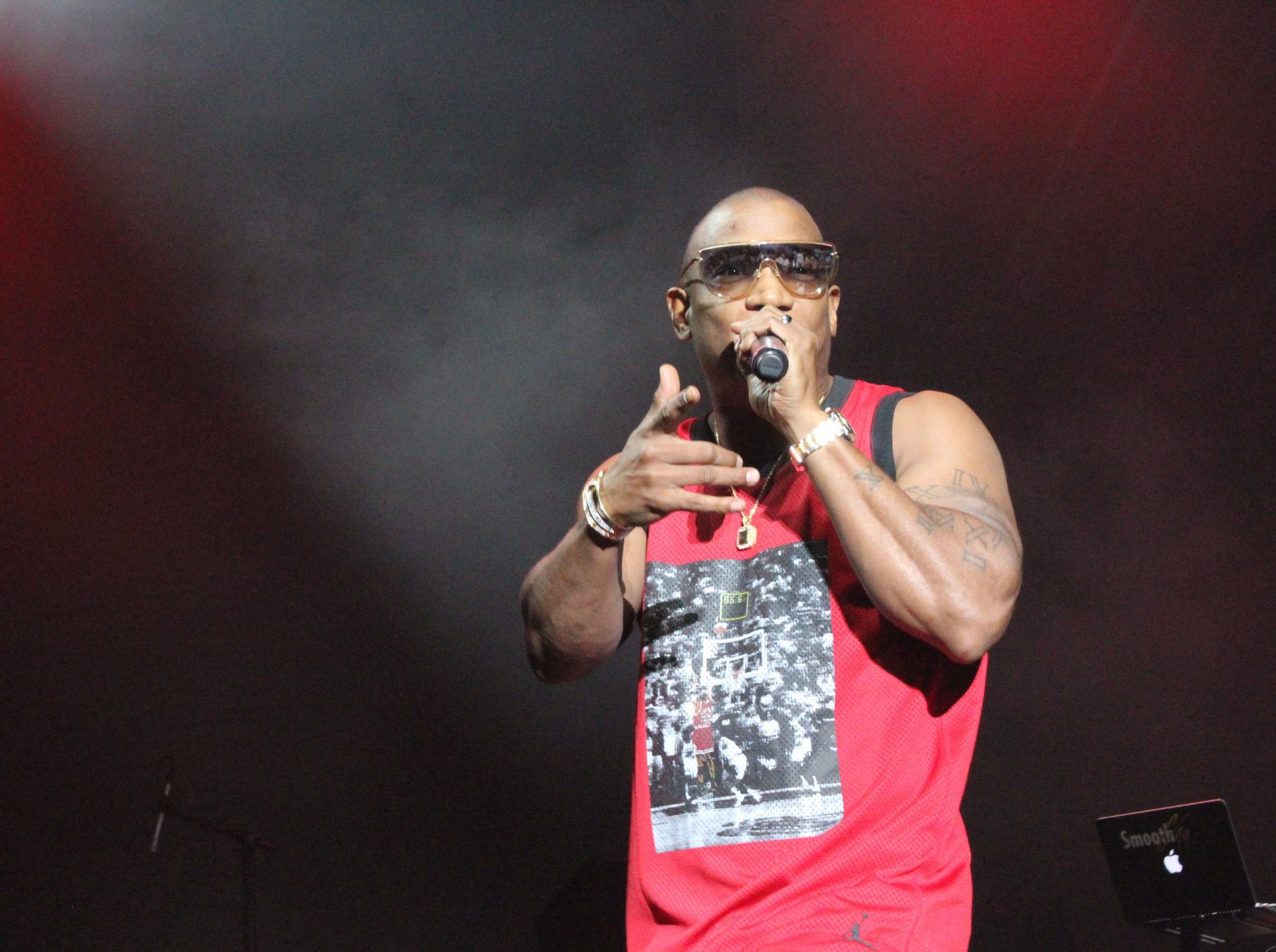 Veteran rapper Ja Rule has had enough of 50 Cent ridiculing him, which the infamous troller and loan shark has done publicly for the past 20 years.
Ja Rule was blistered once again by Fifty following Ja's set at Nelly's Hot In Herre Festival. The rapper was wheeled onto the stage on a stretcher by a medical examiner. After being "resuscitated," Ja Rule cranked out some of his classic cuts for the crowd. 
It didn't take long for Ja Rule's archnemesis Fifty to get wind of the prop Ja used to begin his set.
"LOL WTF," Fifty posted on Instagram. "I ain't gotta say s—, stupid [ninja emoji]'s SMH."
Ja Rule, née Jeffrey Atkins, fired back at Fifty for incessantly trolling him over the years with a vulgar retort on Twitter: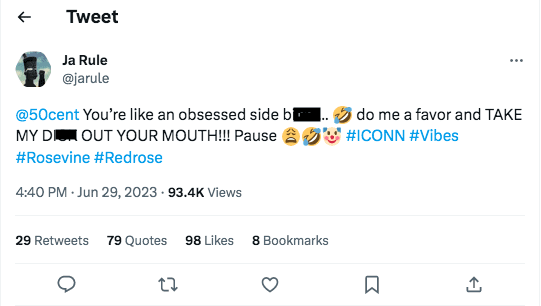 Some fans had erroneously believed that the two-decades-old beef had been squashed. Ja Rule told The Shade Room earlier this year that he believed the vicious rivalry could be settled.
"I think these things can be mended," Rule said at the time. "Maybe I got a little too much MLK in me, but especially amongst Black people, I don't like to see us beefing. That's clown s— to me."