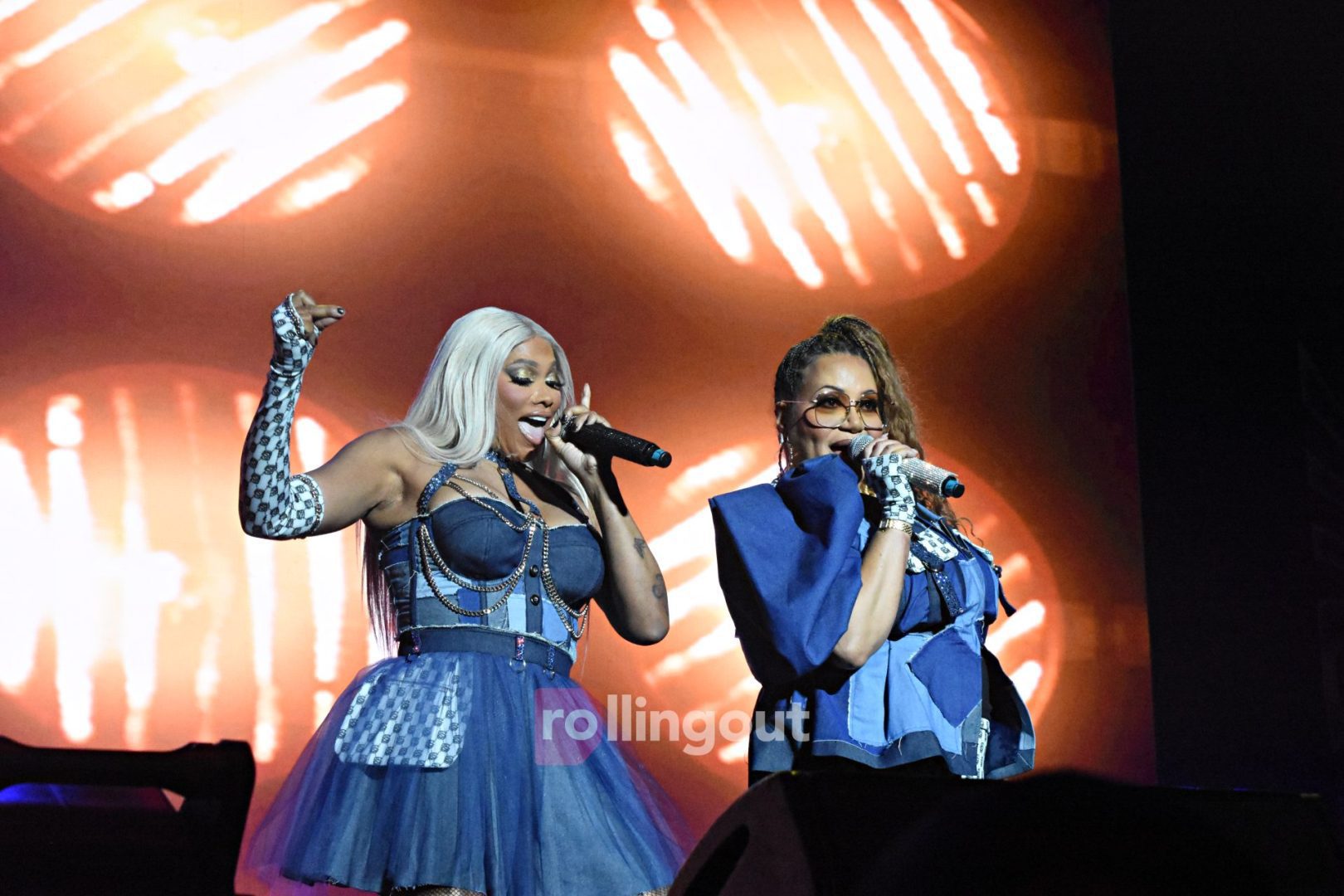 While celebrating the 50th anniversary of hip-hop at the Essence Festival of Culture, it was only right for the first female rap group in the music industry to bless the stage with their presence. On the third day of the Essence concert series, Salt-N-Pepa performed for the large New Orleans crowd, and took it back to the 1980s with their old-school classics.
Cheryl James, better known as "Salt," and Sandra Denton, better known as "Pepa," came out in their denim outfits and performed "Push It," "Whatta Man," "Shoop," "None of Your Business" and other hits.
The rap group added more nostalgia to their set, bringing out Spinderella to perform with them. It was a full reunion seeing all three ladies perform together again, and it was a perfect way to celebrate Essence and 50 years of hip-hop in New Orleans.