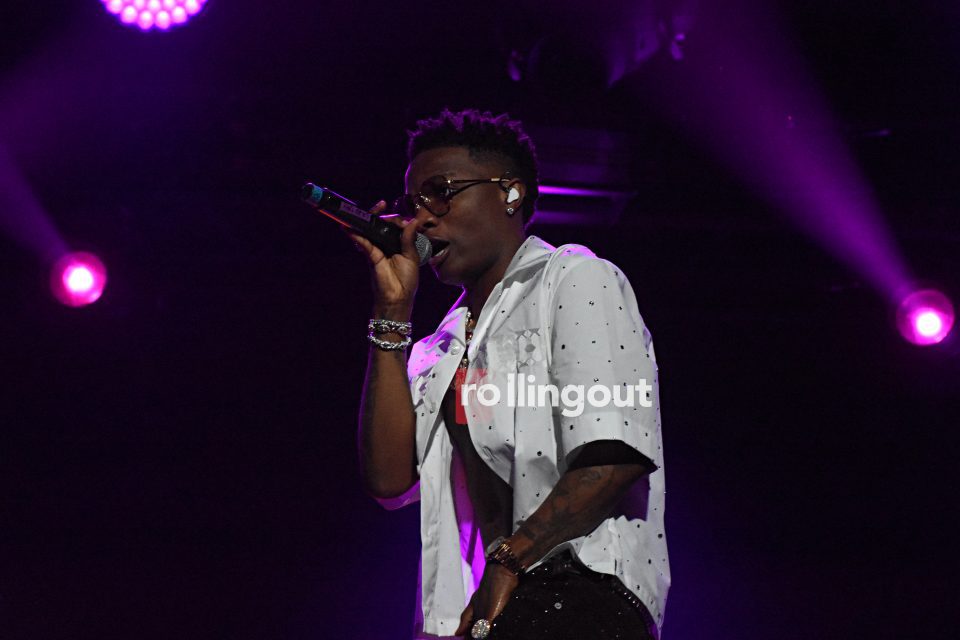 For 30 minutes on the stage at the Caesars Superdome in New Orleans, Wizkid impressed his target audience: Black women. Throughout the night at the 2023 Essence Festival of Culture, the Nigerian singer asked all of the women in the crowd to make some noise.
He ran through his biggest hit songs, like "One Dance" with Drake, a Diamond single, and "Brown Skin Girls" with Beyoncé, a Gold single. He also ran through some of his biggest solo hits, asking the crowd to make more noise if they loved African music. He urged festival goers to chant "Ye!" if they were enjoying themselves as well.
The 32-year-old donned a short-sleeved white buttoned-down shirt, diamond earrings, bracelets, chains, lightly-tinted glasses and an iced-out ring. His high energy, pacing the stage from left to right, and confidence kept the audience engaged throughout the performance. The artist also had a sensational backup singer, who stood out during the set throughout the night.
Wizkid closed the show by bringing back out fellow Nigerian star Tems, and the duo performed "Essence," a three-time platinum record. During his performance, Wizkid said he wanted to bring "good vibes" to the stage, and for a half hour, he did just that.