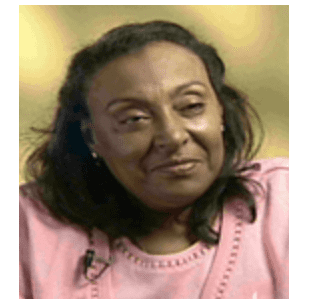 Stephanie C. Davis, the attorney who championed the rights of the physically challenged before being appointed as an Atlanta Municipal Court judge, has died. She was 65.
On Facebook, Stacey D. Stewart hailed Davis as "the most loving, amazing, brilliant and funniest person" who "was truly one of the best examples of a life well lived."
Atlanta Mayor Andre Dickens issued the following statement on the passing of Davis, according to Atlanta City Hall's website: 
"I am deeply saddened to learn of the passing of Atlanta Municipal Court Judge Stephanie C. Davis," Dickens penned. 
"Judge Davis was a Stanford and Emory-educated Atlanta native. A serious car accident after college left her a paraplegic. But she went on to earn a law degree and become an advocate for making buildings and public transportation accessible for all people.
"Judge Davis was a symbol of perseverance and triumph over tragedy. Today my family and I join the people of Atlanta in mourning her passing. We offer our sincere condolences to her mother, former Atlanta City Council member Myrtle Davis, and the entire Davis family. Rest well, Judge."
Stephanie Cecile Davis was born on May 22, 1958, in Atlanta to civic and political leaders Myrtle Reid Davis and Albert Miles Davis. She fulfilled her childhood dream of attending college in California by matriculating through the elite Stanford University near San Francisco. 
However, just after graduation, Davis was involved in a car accident that left her wheelchair-bound for the rest of her life. Undeterred, Davis returned home and graduated with her doctorate of jurisprudence from Emory University in Atlanta just five years later.
According to The HistoryMakers, Davis took her newly-acquired law degree and joined the Superior Court of Fulton County as a law clerk and staff attorney.
In 1990, Davis worked as a staff attorney for the Georgia Court of Appeals and became involved in several civic organizations, including the Atlanta Women's Foundation, before moving on to become the Fulton County Magistrate Judge in Atlanta in 2000. 
In 2001, Davis made an indelible impact in modern Atlanta and America when she filed the first lawsuit against MARTA to improve access to public transportation for riders with disabilities. In 2005, she began serving on the advisory board of the Virginia C. Crawford Research Institute.
This is why Davis was awarded the Eagle Award on the 15th Anniversary of the Passage of the Americans with Disabilities Act by the Fulton County government. She was also awarded the Horace T. Ward Legacy Award by the Gate City Bar Association in 2012.
The Atlanta City Council said it best in its statement: 
"Her wisdom and committed service to the judiciary will always be remembered as well as her lasting impact on our city. As the daughter of former City Council member Myrtle Davis, she inherited a legacy of public service. Beyond her judicial duties, Judge Davis dedicated her time and expertise to helping those in the community."