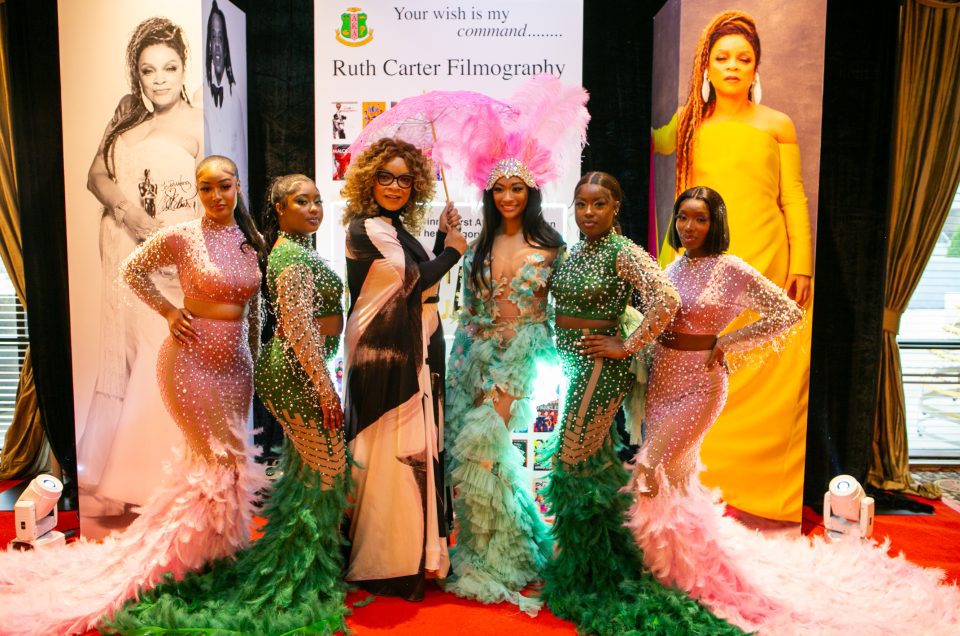 Renowned costume designer Ruth E. Carter, a two-time Academy Award winner, was honored for her lifetime achievements by the Xi Xi Omega Chapter of Alpha Kappa Alpha Sorority Inc.
The Pink Magnolia Gala, organized by Bella Events & Co, a Black-woman-owned event planning consultancy, successfully raised funds for college scholarships for young Black women in Western Massachusetts, with support from donors S.H.E.B.A. Consulting and Babson College's Black Women's Entrepreneurial Leadership. This year's scholarship recipients are Sarah Crawford-Marino and Madison Nicholson Franklin.
Carter, an honorary member of Alpha Kappa Alpha Sorority, expressed her gratitude for the support she received from the Xi Xi Omega Chapter during her mother's homegoing service, which helped her develop a more profound admiration for the sisterhood.
Angela D. Mack, president of Community Enrichment Inc., the philanthropic arm of Alpha Kappa Alpha Xi Xi Omega Chapter, emphasized the importance of restoring trust in Black civic organizations, particularly among Black girls who must believe that these organizations genuinely prioritize their best interests.
Mack remarked, "Our intention after a three-year absence due to the pandemic is to restore our youth's trust in organizations in the Black community. For our programs to be effective, our Black girls must believe that we wholeheartedly have their best interests at the core of our work."