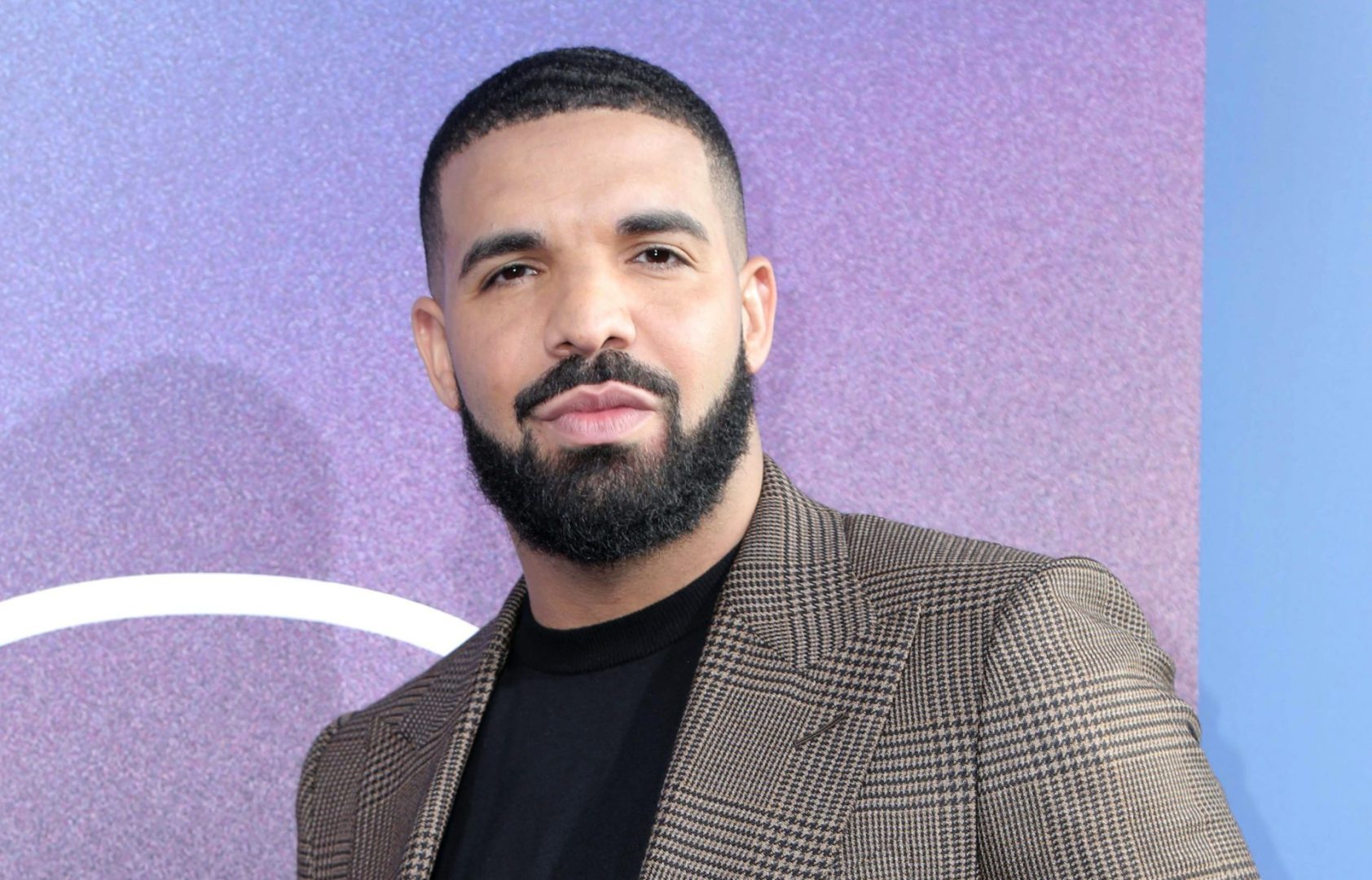 Drake opened his "It's All a Blur" tour with 21 Savage at the United Center in Chicago on July 5 and delighted the audience with a set of more than 40 songs, including "Started from the Bottom," "Sicko Mode," and "Way 2 Sexy," but it was a moment during his performance of "Take Care" that left fans gasping in shock — as he sat on a sofa with a hologram of his younger self.
The hologram — wearing a Chicago Cubs' jersey — was seen nodding along to the beat before turning to the real Drake and handing him a book, which the rapper then opened and flipped through.
The stunt left many audience members in disbelief with some failing to register it was actually a hologram sitting next to the star. One wrote in a post on Twitter: "Everyone saying Drake performed with a hologram got me tweaked out … If it was, I'm low key shocked because I looked at that boy with my own eyes and thought he was real."
Others remained convinced the hologram was so real it must have been a real person who just looked like a younger version of the chart star. Another asked: "Is it actually a hologram or just a person who looks like Drake?"
During the show, the star also used the technology to pay tribute to late Chicago fashion designer Virgil Abloh — who died in November 2021 — by projecting his image onto the stage.
The tour — which Drake is co-headlining with 21 Savage — is set to play across the US and Canada before winding up in Columbus, Ohio, on Oct. 9.