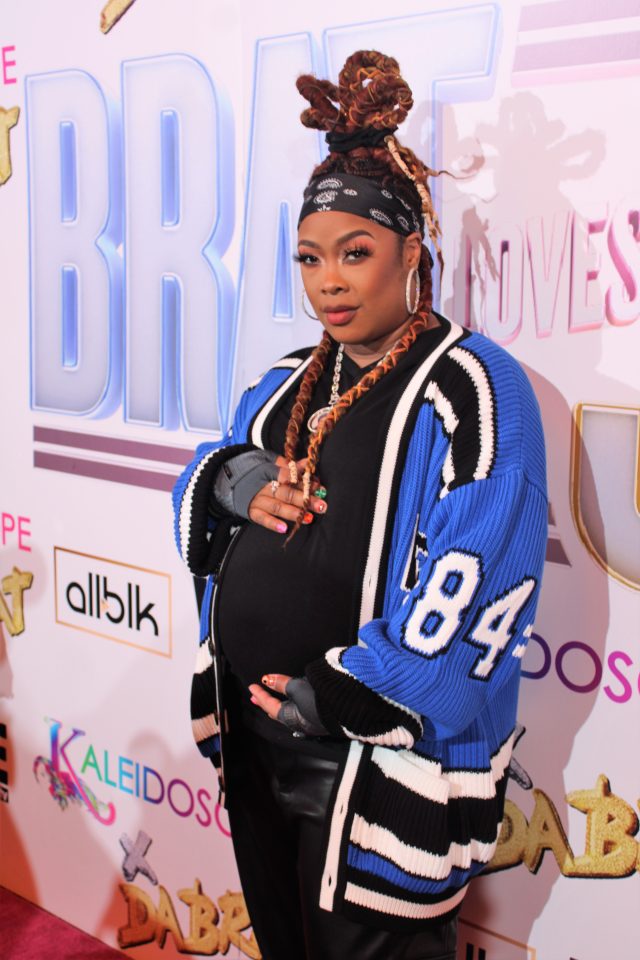 The world has now been gifted a lovely "Lil Brat."
Legendary lyrical lioness Da Brat gave birth to a baby boy on Thursday, July 6, 2023, at 8:30 p.m. who weighs 7 lbs., 8 oz.
After the infant arrived, Da Brat was still in a state of bliss as she and her wife Jesseca Harris-Dupart spoke to People magazine.
"I can't believe he came out of me! Feels like a dream. He's perfect in every way," Da Brat, 49, told People magazine, who broke the story. "This journey has been more amazing than we could've ever imagined."
https://www.instagram.com/p/CuaCCTVvq3l/?utm_source=ig_embed&utm_campaign=loading
Da Brat added that she and her multifaceted maven of a wife both considered changing the name they had already settled for this beautiful miracle.
"His name had been True Legend Harris-Dupart, but now that we've met him, we are tempted to name him PERFECT."
Da Brat, whose birth name is Shawntae Harris, and Harris-Dupart also informed their fans on Instagram of the birth of the child
"I'm getting ready to have a baby!???" Da Brat says into the camera, adding humor to the process. "I feel numb, like, I'm sprawled out like a biology project."
A couple of minutes later, the announcement of the son's arrival is made.
"We've got a baby!" Da Brat's eyes pop open, and she looks stunned. A person can be heard uttering, "That's him crying!" And then tears of joy begin streaming down Da Brat's face. 
https://www.instagram.com/reel/CuaFOEXpNPZ/?utm_source=ig_embed&utm_campaign=loading
Ironically, Da Brat initially never wanted to carry a child. But now, she wouldn't have it any other way.