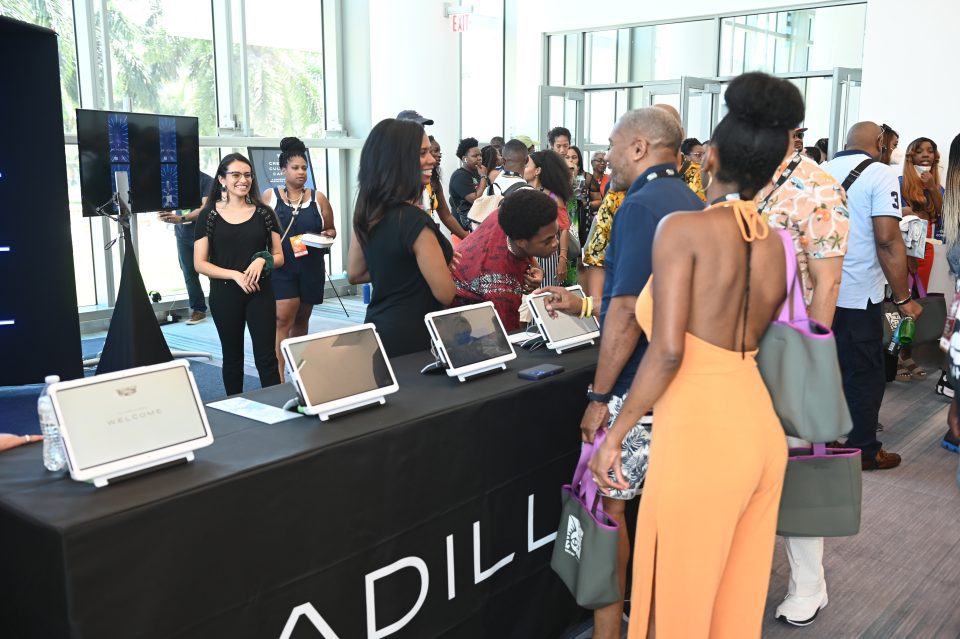 In its 27th year, the 2023 American Black Film Festival (ABFF), held June 14-18 in Miami, FL, brought together a vibrant community of creatives and thought leaders to celebrate the power of storytelling and diversity within the film industry. As a presenting sponsor, Cadillac showcased its unwavering commitment to innovation and connection with this dynamic audience. Cadillac captivated attendees, offering a glimpse into their cutting-edge technology and luxurious offerings with a range of activations and engaging experiences, including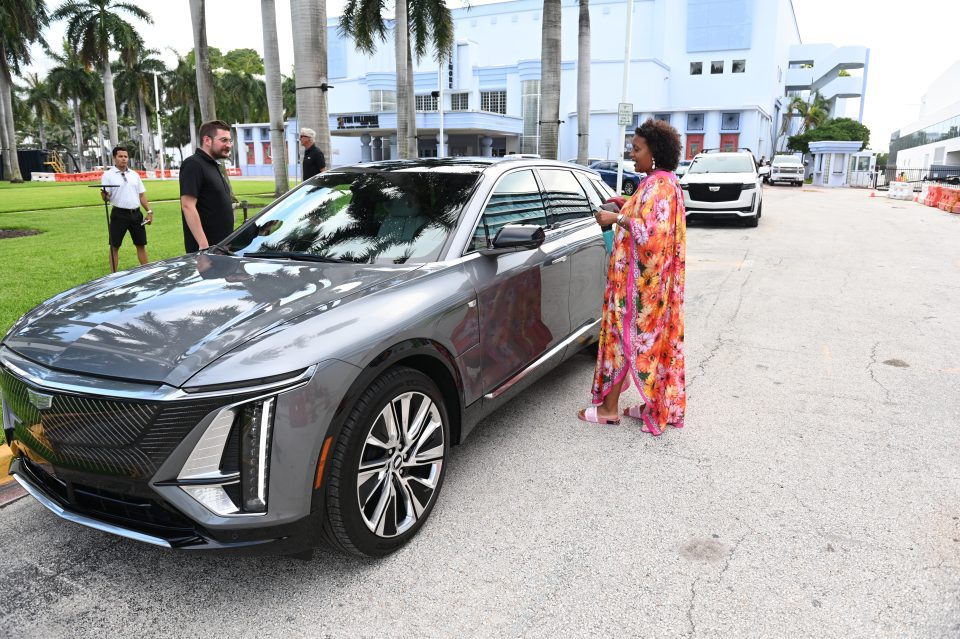 Cadillac's presence at ABFF 2023 not only reflected their dedication to the festival's mission but also showcased their range of thoughtful and curated activations. A new activation for 2023 included their very first 'Ride & Drive' experience, which was a huge hit during the festival. To truly experience the power and elegance of Cadillac vehicles, ABFF attendees had the opportunity to participate in exhilarating  Ride and Drive sessions. These thrilling experiences allowed festival-goers to get behind the wheel and feel the exceptional performance and craftsmanship that Cadillac is renowned for. This hands-on encounter with Cadillac vehicles left a lasting impression, further solidifying the brand's connection with the festival's audience.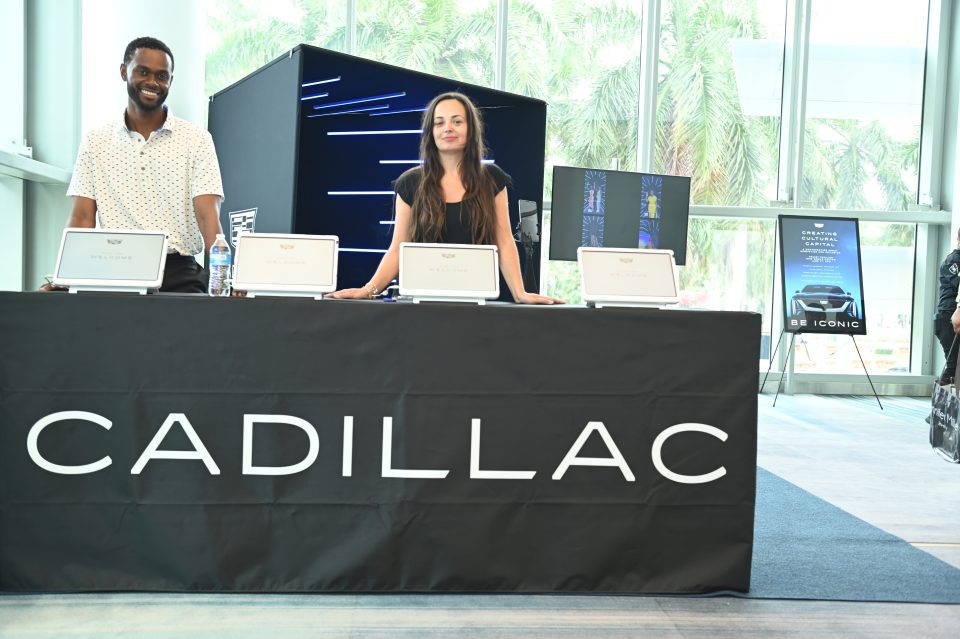 Cadillac's immersive photo booth provided a fantastic opportunity for attendees to capture instagrammable moments and express their individuality. The energy and enthusiasm within the booth were contagious, reflecting the festival's vibrant atmosphere. This interactive experience allowed festival-goers to create lasting memories while further connecting with Cadillac's brand identity.
The "Creating Cultural Capital" panel discussion presented a platform for an engaging discussion that celebrated the intersection of creativity and innovation. Esteemed General Motors leadership executive, Tarshena Armstrong, led the discussion alongside influential panelists, including Franklin Leonard of Blacklist, Tommy Oliver of Confluential Films, and Liliana Lopez of Spike DDB. Moderated by Stacey Walker-King, chief brand officer at MACRO, the panelists explored the role of cultural capital in shaping the film industry, providing invaluable insights and inspiring the audience.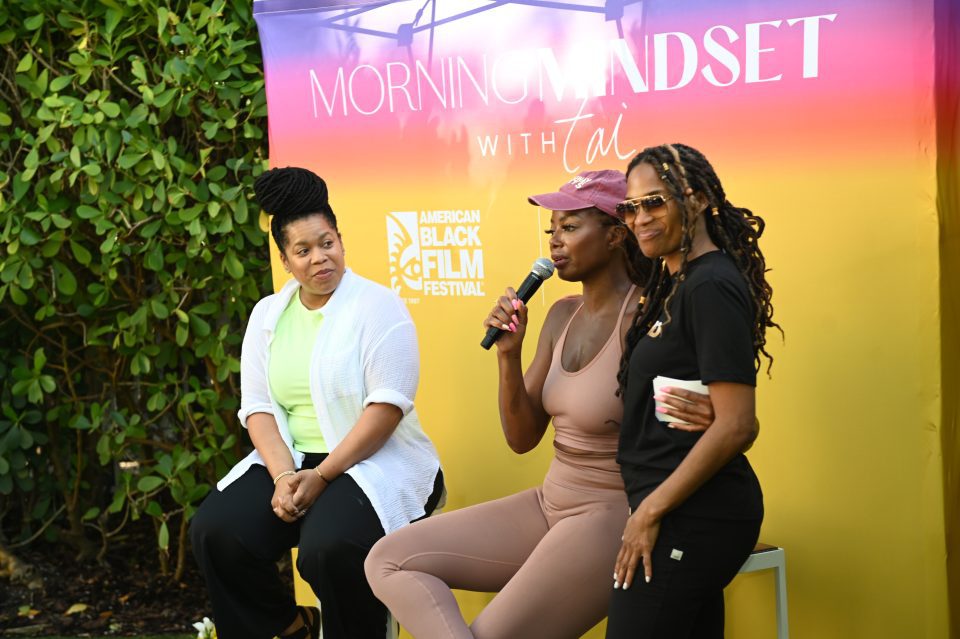 Lastly, the weekend ended with The Morning Mindset Session with Tai: The Experience – an experience where wellness, culture, and community merged to create an unforgettable journey of self-discovery. This empowering session set a positive tone for the last full day of the festival, fostering personal growth and encouraging attendees to embrace their potential. The session also provided valuable insights and strategies to help participants center themselves and bring peace to their mindset by offering several inspiring and relaxing activities. These activities included,
a fireside chat between Cadillac's head of Multicultural Marketing, Juanita Davis Slappy and the inspiring Tai Beauchamp herself,
a quick instruction and exercise lesson of Soca-Fitness to get the energy flowing,
a soothing sound bath experience that helped to ease tension and foster relaxation, and ended with
a networking session that included 'community circles',  ensuring participants left feeling motivated, empowered and connected.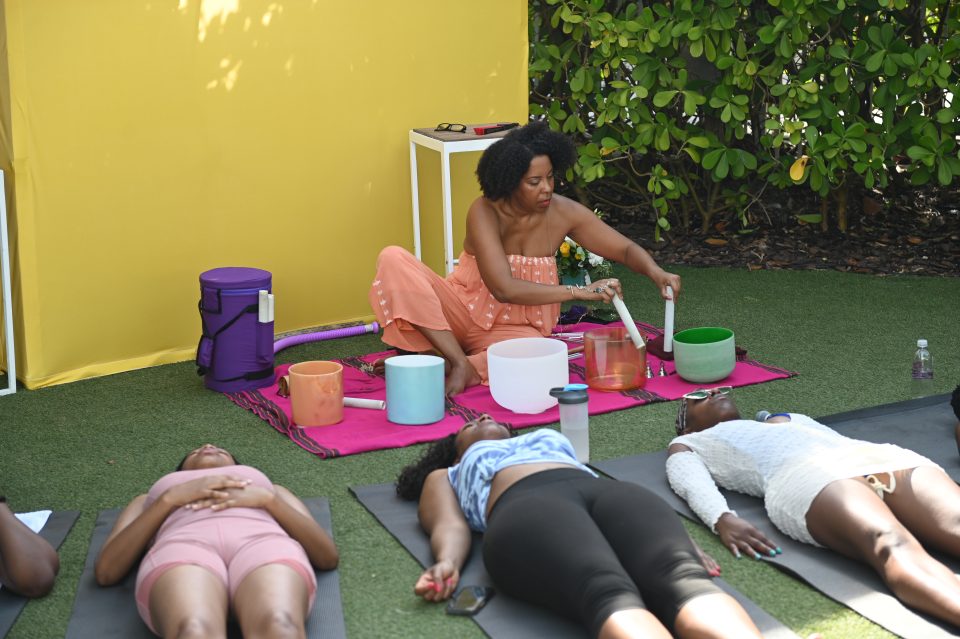 From the engaging panel discussion celebrating cultural capital to the exhilarating Ride and Drive sessions, Cadillac provided a truly immersive experience for the ABFF '23 attendees. The morning mindset session with Tai fostered personal growth, while the iconic immersive photo booth captured the spirit of the festival. By actively participating in ABFF, Cadillac showcased its dedication to connecting with this dynamic audience of creatives and thought leaders, leaving a lasting impression on all who experienced their activations.