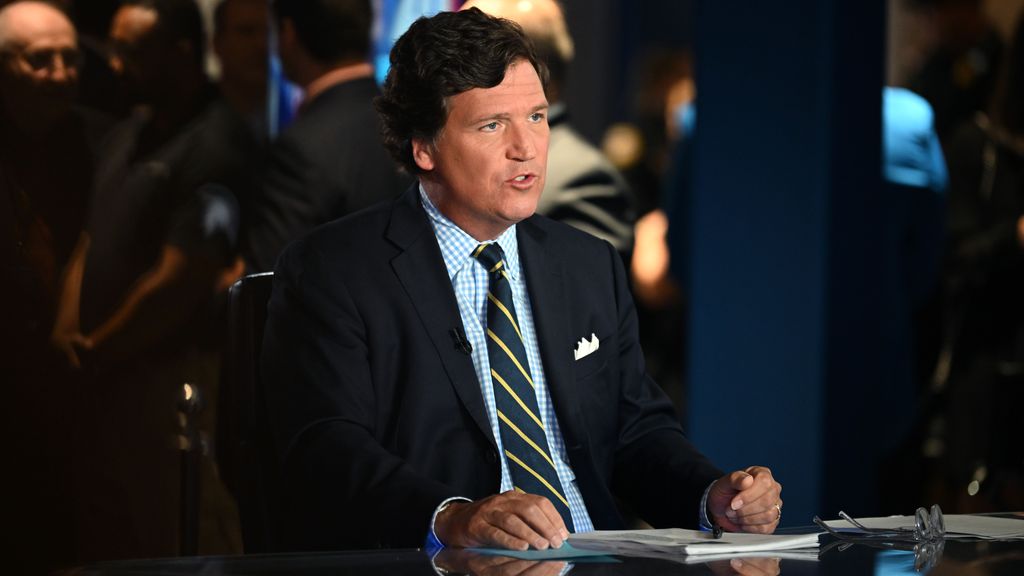 Political commentator Tucker Carlson on Wednesday engaged in a Twitter show with controversial internet personality and kickboxer Andrew Tate, during which he took a dig at Sam Bankman-Fried, co-founder of defunct cryptocurrency exchange FTX.
Carlson's new show, Tucker On Twitter, is a new show he created in the aftermath of his firing from Fox News including the axing of his show, Tucker Carlson Tonight. 
He was the most watched personality for Fox News after the network decided to settle on the defamation lawsuit where other personalities including Carlson embraced Donald Trump's lies about the 2020 election.
During the interview, Carlson posed a hypothetical question to Tate, asking if it had been easier for him to orchestrate a massive financial crypto crime, defrauding billions of dollars and creating a fake cryptocurrency similar to FTX. In his remark, Carlson suggested that such actions could even make Tate a hero.
"Wouldn't it just have been easier to commit a massive financial crime and defraud people of billions? Come up with a fake cryptocurrency, call it like, I don't know. FTX? Or just give a name to it? Steal billions. Get your parents involved and buy a bunch of real estate in the Bahamas, and then like, you'd be sort of a hero, right?" said Carlson.
In response, Tate pointed out his belief that the public perception and consequences of being accused of a financial crime differ significantly from accusations in other spheres.  
"If I was accused of a financial crime, my name would not be slandered. And I would have certainly made a lot more money than TikTok because I don't think TikTok even pays you for views," said Tate.
This interview comes on the heels of Andrew Tate and his brother, Tristan Tate, facing serious charges. 
Last month, the Tate brothers were officially charged with human trafficking, rape, belonging to an organized criminal group, unauthorized access to a computer system, and inciting violence. 
Romanian prosecutors have also seized 21 Bitcoins (CRYPTO: BTC) from the Tate brothers worth around $560,000.
Tate was officially banned from other social media platforms that included Instagram, Facebook, and Twitter.
After Elon Musk purchased Twitter, Musk had reinstated Tate back onto the platform that included former President Donald Trump. Musk was criticized for allowing hate speech on Twitter that would force other Fortune 500 companies to pull their advertising money from the platform.
Produced in association with Benzinga
Edited by Alberto Arellano and Joseph Hammond