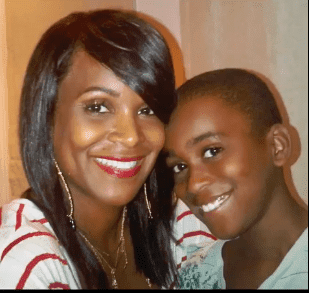 Tameka Foster, the ex-wife of R&B superstar Usher, has started a petition to drain Lake Lanier, a man-made lake in suburban Atlanta.
Foster started the petition on the anniversary of the tragic death of her son at the lake in Forsyth County, Georgia, that many urbanites around the country believe is haunted.
The businesswoman used Instagram to pay homage to her son, Kile Glover, who was 11 years old when he was struck in the head by a speeding jet ski.
"On this significant day, July 6, we remember the tragic accident on Lake Lanier that forever altered my life. My courageous son, Kile Glover, fought for two weeks with unwavering strength until his passing on July 21. Today, we honor his memory by rallying together for change."
https://www.instagram.com/p/CuW0CjFua-0/?utm_source=ig_embed&ig_rid=a1e71db5-ba39-4140-968e-8626bea3151a
To many, there is legitimacy to the claims of a "haunting" over the water source because of the inordinate number of accidents and fatalities at Lake Lanier. According to the Georgia Department of Natural Resources, in the first half of 2022 alone, there were 114 incidents, 67 accidents and 14 deaths and drownings at the body of water. Since its construction, more than 700 people have lost their lives.
Most disturbing and eye-raising about Lake Lanier is the fact that it was built over the site of the former Black town called Oscarville. Much like in the cases of Black Wall Street in Tulsa, Oklahoma, and Rosewood in Florida — and many other thriving Black towns in America — the city of Oscarville was burned to the ground by racist savages because of a White woman.
According to The Gainesville Times, in 1912, a White woman named Mae Crow, 19, was found dead in the woods adjacent to Oscarville, presumably after being raped. With no fear of retribution, the barbarians of neighboring White towns converged on Oscarville and commenced to slaughtering the Black residents and obliterating the town in totality. Many of the Black landowners who fled never bothered to return to claim what was rightfully theirs for fear they would also be killed. 
Then, in the late 1950s, the Buford Dam was built, Lake Lanier was created, and all vestiges of the town's history including the burial grounds were washed away forever. 
While Lake Lanier remains reportedly the most popular Lake in Georgia, it is also the place that has almost become synonymous with tragedy.
Therefore, Foster would like to "drain, clean, restore and improve safety measures" at the allegedly jinxed lake.