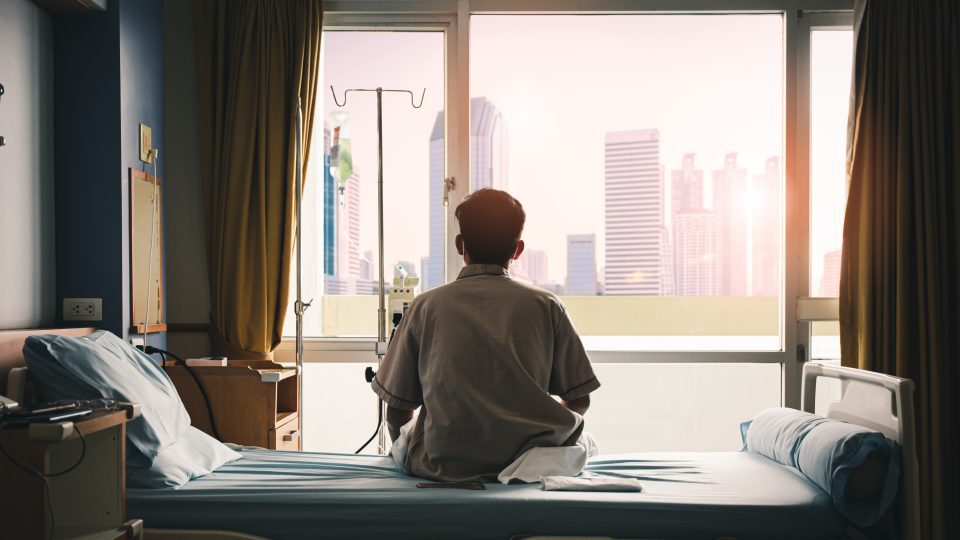 The mental health crisis is on the rise in America, and there might not even be enough space to accommodate it all.
Devna Bose of Mississippi Today reported beds for psychiatric patients in Jackson, Mississippi are full weeks after one of the city's hospitals closed its behavioral services unit. After St. Dominic Memorial Hospital shut down its services on June 5, both the University of Mississippi Medical Center and Merit Health Central haven't accepted new psychiatric patients since July 4, according to the July 10 report.
One of the other options for the citizens in the metro area is the Hinds Behavioral Health 16-bed crisis stabilization unit, one of 14 community health centers throughout Mississippi. The outlet discovered between January 2022 and March 2023, the unit had 109 admissions and 194 denials. Mississippi Today contacted the supervisor of the mobile crisis unit, Jamie Evans. Although Evans wouldn't comment on the exact numbers the outlet researched, Evans said they contact other crisis service units throughout the state. The nearest one to Hinds is in Brookhaven, which is about an hour away.
UMMC has 33 beds and the Mississippi State Hospital recently reopened 20 adult psychiatric beds with an average wait time of two days. Merit Health Central plans to open an additional 50 behavioral health beds, but the beds won't be there until later in the summer of 2023.
Mississippi's example is just a microcosm of an issue that has brewed around the United States since the start of the COVID-19 pandemic. In August 2022, the AAMC reported after the pandemic, when rates of anxiety and depression increased, the number of psychiatrists continued to shrink as well.
"We have a chronic shortage of psychiatrists, and it's going to keep growing," Saul Levin, MD, CEO and medical director of the American Psychiatric Association, told AAMC. "People can't get care. It affects their lives, their ability to work, to socialize, or even to get out of bed."
According to a February 2023 report from U.S. News, suicide rates have increased after a two-year decline.  The rate among Black people increased by 19.2 percent between 2018 and 2021, from 7.3 to 8.7 per 100,000. The rate climbed the most quickly among Black people ages 10 to 24, at 36.6 percent.
If you or a loved one has considered suicide, please contact the Suicide and Crisis Lifeline at 988, or text 741741.