Superstar rapper Lil Baby opened a new restaurant in Atlanta on July 14. The Seafood Menu is located at 880 Martin Luther King Jr Dr. SW, just a few doors from the Busy Bee restaurant near the Atlanta University Center Consortium, better known as the AUC.
The menu offers a variety of affordable choices, like a $12.99 10-piece fried shrimp with fries or a $25.99 lobster tail and six-piece shrimp with fries.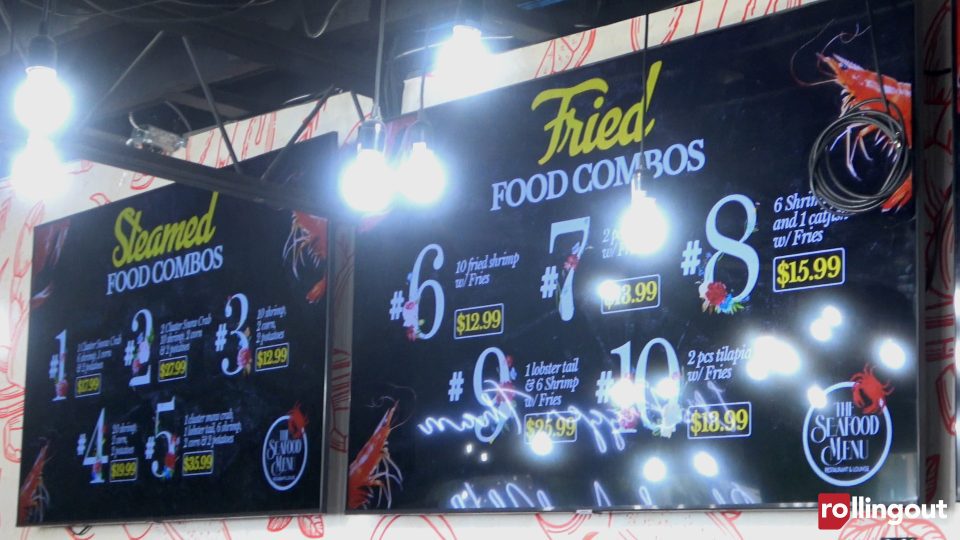 At the grand opening, Lil Baby stopped by to speak with rolling out and Atlanta media outlets about his latest business venture.
What does it mean to you to open up this restaurant in your community, on the West side of Atlanta, your hometown?
It definitely means a lot to me. Not only because I come from these neighborhoods but for the neighborhoods all around the world. I want to make my impact more than just music.
Your sister is also a business partner with you here at this location. What is her role in this venture?
My sister is my business partner. So every business, I have my sisters' involved in [them]. She runs the day-to-day [operations]. Of course, I can't do it on a day-to-day and make all of this stuff happen, so my sister definitely handles a lot for me.
You've joined a number of other Atlanta hip-hop artists who have gone on to be entrepreneurs. What is that like?
That's another part of it. It has always been my dream to have one of those, and be a part of that [group]. It's not even about making money, but just to have something in your city and community. People come, and they want to go somewhere where you're from, [with this] I give people a chance to see where I grew up and where I used to walk around and stuff.
What example do you hope this sets for people who came up from these streets just like you did? 
It's a better way. That's my example for everything I do. There's always a better way.
Why seafood?
There's not a seafood restaurant in this area, for real. So that's why we came up with seafood. I had this spot for a long time before I even decided what we were going to make it. …There are not a lot of seafood places, so we came up with seafood.