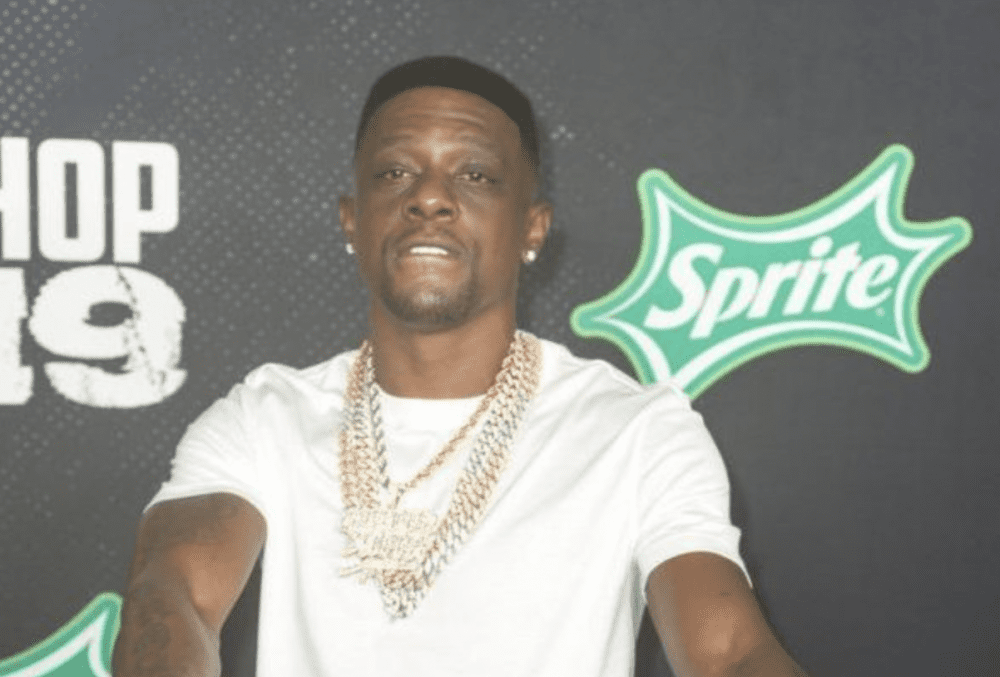 The daughter of rapper Boosie took the veritable blowtorch to her father after he took back the relatively-new luxury car that he gifted her.
In multiple posts from her Instagram account that she has now turned private, Toriana "Tori" Hatch went volcanic on her famous father when he suddenly snatched back an $80 pink Mercedes that he gave her in May of 2022, calling the Baton Rouge rapper a negleigent parent who amounts to little more than a "sperm donor."
"He been a b—- and gon' stay a b—-," she spat out with fire, according to XXL. "Really mad at myself for giving him another chance to be a dad. He a H– and gon' stay a h– that's why he'll never be labeled as my "FATHER" cause don't no H– RUN IN MY BLOOD F— WRONG."
Hatch continued to spill out venom from her soul, according to The Shade Room. 
https://www.instagram.com/p/CuuquPIPrcD/?utm_source=ig_embed&utm_campaign=loading
In a third post, Hatch claims that Boosie is allegedly gifting her expensive items and shopping sprees to compensate for being a deadbeat dad and to floss on the 'Gram.
Boosie's daughter goes off on him for gifting her a car and then taking it back pic.twitter.com/cpx7YG3kjD

— SAY CHEESE! 👄🧀 (@SaycheeseDGTL) July 15, 2023
As expected, Boosie clapped back hard against his daughter and why he took back the lux whip. The "Wipe Me Down" emcee claims his daughter knew her mother was going to serve him child support papers, which is why she left Atlanta to live with her. The alleged lack of gratitude by them prompted him to go get the vehicle. 
"I've always taking (sic) care my children," Boosie penned in his extensive missive. "She wasn't saying this two weeks ago when she was n Atl going on shopping sprees everyday n has never said this but now I'm not a dad (Spoiled).
BOOSIE GOES OFF ON HIS BM & DAUGHTER AFTER THEY PUT HIM ON CHILD SUPPORT 😳"money hungry bih"😅 https://t.co/Wv8MKZp5D7 pic.twitter.com/fxBpGEvz49

— 1more4thegain (@1more4thegain) July 15, 2023
"If u go down talk you father talk the truth about your mother who's been arrested over 12 times for stealing n been in n out of jail her whole life," Boosie continued. "Your dad always tried to raise you not to be this woman. U called another woman mama the first 3 years of your life. We took care [of] you when she was n out of jail. Your mother named you after another man when u was born. I changed your name n took responsibility.
"When u lived n Atlanta u went to private schools n excelled under my roof," he added. "When she got you she controlled your mind. What moms lets 19 year old men stay with you when you were 15 smh. What mom n Daughter get together to put child support on great dad then play like u don't know what's going on. What mom waits till YOU have 19 months before you make 18 (years old) to file child support lol it's a money grab gtfoh. You have no guidance n that household."
Boosie speaks on being called a dead beat from his 16 year old daughter on live, what do you think? pic.twitter.com/T6b7dj0j4H

— TruthToldTV (@TruthToldTV) July 15, 2023