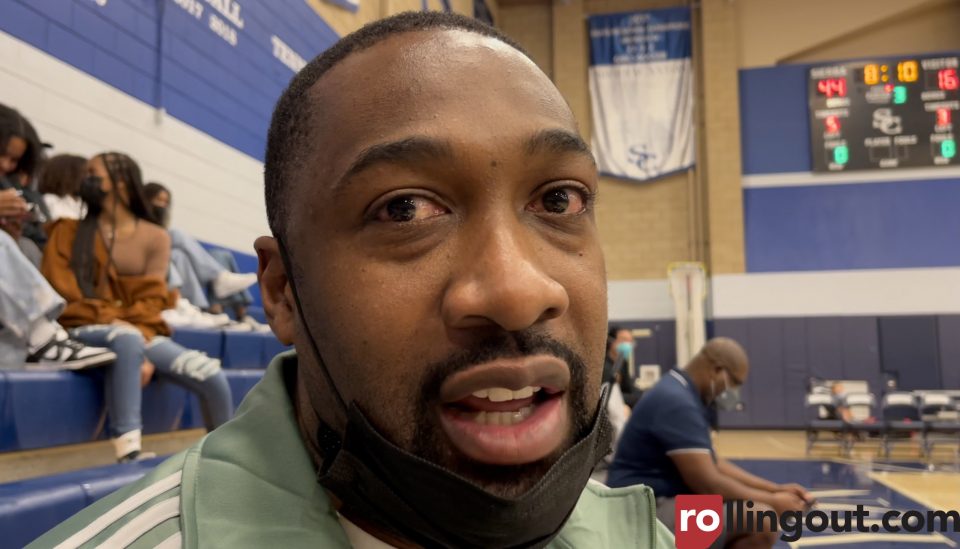 Podcasts have provided an entire generation with more entertainment, information and perspective than before. This statement holds true in the world of sports too, especially with NBA players.
Here are rolling out's five top NBA player podcasts.
5. Run Your Race – Theo Pinson
The NBA veteran hosts a podcast where he brings in a lot of fellow vets to have in-depth discussions about their careers. It was Pinson's podcast where John Wall opened up about his first experience with the Houston Rockets.
Theo Pinson asks John Wall about his time with the Rockets on the Run Your Race podcast pic.twitter.com/2t5QOHDmH1

— Adam Spolane (@AdamSpolane) January 17, 2023
4. The Draymond Green Show
The Golden State Warriors' star's show has developed from instant game recaps to sit-down interviews with some of the league's top names like Trae Young. Green's podcast leans more with JJ Redick's in terms of basketball knowledge than funny stories.
Draymond kept it VERY real on the lopsided Luka-Trae comparisons

He quickly just made himself a Hawks fan-favorite pic.twitter.com/CVg4DxqOGQ

— joe schmidt (@Joe_Schmidt07) July 15, 2023
3. Gil's Arena – Gilbert Arenas
Gilbert Arenas' podcast features a host panel of Brandon Jennings, Rashad McCants and Josiah Johnson. On the show, listeners get funny stories like Jennings' beef with Chris Paul stemming back to when he was in high school, impromptu interviews with Zion Williamson, and an in-depth reasoning from Myles Turner about the differences between guarding Joel Embiid and Nikola Jokic.
Indiana's Myles Turner discusses the difference between guarding Nikola Jokic and Joel Embiid.

"The way my mind is built – I'm more of a fan of the art, right? The art of the game. When Jokic goes out there, he's literally painting himself on that canvas."#MileHighBasketball pic.twitter.com/TPXT6SU8Ci

— n i k o l a e s t h e t i c (@nikolaesthetic) July 15, 2023
2. Podcast P with Paul George
The Los Angeles Clippers' star's podcast focuses heavy on basketball memories from the court, and active players' unfiltered thoughts from those moments. The storytelling happens in a humorous and informative way.
Luka has Paul George baffled 😂#MFFL pic.twitter.com/huxJmxAxjQ

— MFFL (@Mavs_FFL) July 14, 2023
Club 520 Podcast: Jeff Teague
The podcast of the former NBA All-Star and champion has taken social media by storm in recent months. Teague, known as a soft-spoken and low-key player in the league, has shown the Internet has effortless dry humor and impressive storytelling ability. The podcast is a constant balance of old NBA stories and coverage of what's happening in pop culture.
These Jeff Teague stories are something else 🤣 😭

(via @wellssssssssss) pic.twitter.com/nk7Z4NyAlK

— Bleacher Report (@BleacherReport) July 18, 2023