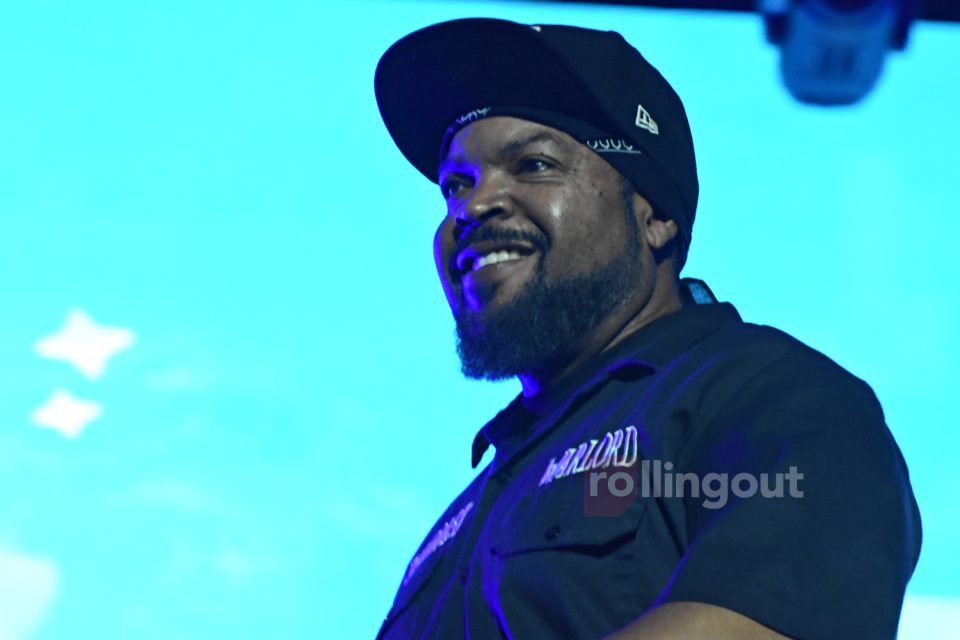 Ice Cube is getting trounced anew on social media for giving notorious conservative (many say racist) former Fox News host Tucker Carlson a tour of his old neighborhood in South Central Los Angeles.
Carlson was fired by Fox News for peddling a multitude of lies about President Biden stealing the 2016 election from Donald Trump. Carlson's many detractors saw him as Trump's No. 1 propaganda pusher during his presidency, and a demagogue who flagrantly and eagerly appealed to racists.
One clip from Carlson's show depicts the two in the back seat of a car speaking about their refusal to take the coronavirus vaccine.
"There's no repercussions if they're wrong. But I get all the repercussions if they're wrong."

Ice Cube on the jabs.

… and the repercussions are bad.pic.twitter.com/Hf3mGMdSxw

— DD Denslow 🇬🇧 (@wolsned) July 26, 2023
"Yeah, I'm not real good with direct orders. […] No, it wasn't ready. You know, it was six-month kind of rush job and I didn't feel safe," Cube answered Carlson's question on why he didn't get the vax.
Carlson laughed and sarcastically said, "But they told you you were safe."
Ice retorted, "I know what they said [laughs]. I know what they said, and I heard them. I heard them loud and clear, but it's not their decision. There's no repercussions if they're wrong, but I can get all the repercussions if they're wrong."
Cube then explained how his decision cost him a $9 million payday.
"I turned down a movie because I didn't want to get the motherf—ing jab. I turned down $9 million. I didn't want get the jab. F— that jab. F— y'all for trying to make me get it. I don't know how Hollywood feels about me right now."
Many are outraged that Ice Cube would give someone like Carlson an audience and — worst of all — shepherding Carlson through his old stomping grounds knowing the highly charged racial peddling Carlson spewed on Fox News for years.
Check out the Twitter responses as well as the entire episode below.
Ep. 10 Stay in your lane: our drive through South Central LA with Ice Cube.

(next episode: Ice Cube sits down with us at his studio) pic.twitter.com/cUgCh2xccH

— Tucker Carlson (@TuckerCarlson) July 25, 2023
The daggers are flying in Ice Cube's direction due to his decision to sit down with Carlson.