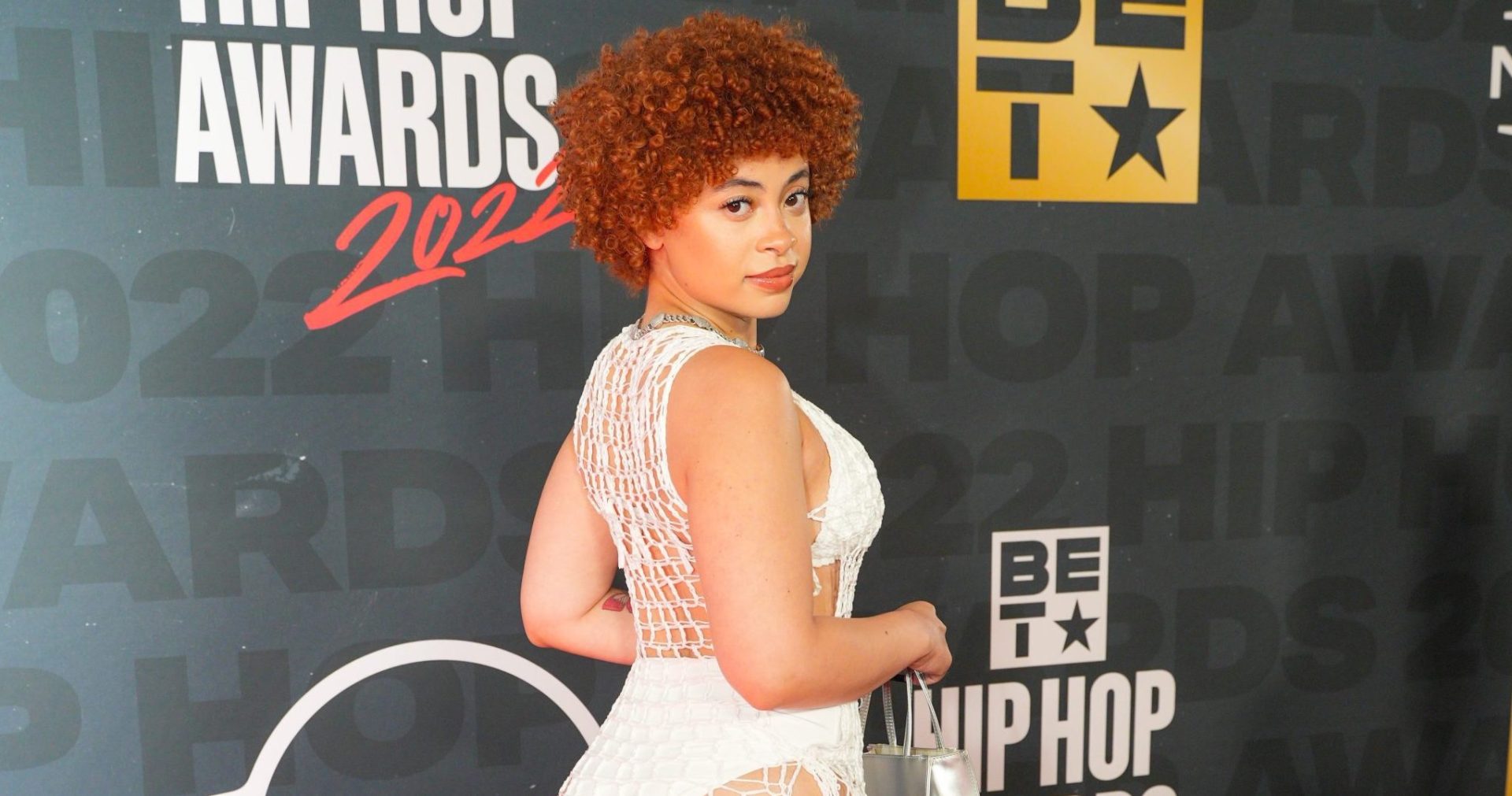 Ice Spice has been under fire for having a 16-year-old twerk in her latest music video.
Spice released the video for the song "Deli" from her debut album on July 26. The artist is seen wearing a tank top, holding a load of cash, and twerking in a bodega.
As the video continues, a 16-year-old is shown twerking on top of the counter. The teen is well known on TikTok, garnering over 6.6 million followers on the app.
In the video that Spice promoted on Twitter, a reader's context pops up below that states, "Viewers should be warned this video features a minor dancing in a sexually provocative manner, which may violate state and federal laws. One of the dancers in this video is 16 years old, a fact likely known to Ice Spice, as the two follow one another on Instagram."
he want the wap but i just want the fetty pic.twitter.com/emzKBzQtdq

— Ice Spice ☆ (@icespicee_) July 26, 2023
People who viewed the video had a lot to say regarding Spice letting a minor dance provocatively.
Y'all calling out the girl but where is the accountability for Ice Spice???? A whole adult that paid a child to twerk in her video????? https://t.co/lTV0vmml3d

— BIG LEO 🦁 8.15 (@irishqream) July 27, 2023
Popular rapper, Ice Spice, had a 16-year-old girl twerk in her music video which is still up on YouTube and is currently on 1.3 million views.

Don't expect any backlash.

Sexualising minors has become normalised… pic.twitter.com/lF4UOimKoG

— Censored Men (@CensoredMen) July 27, 2023
ice spice hired a 16 yr old girl to twerk in one of her mvs ?????? send that woman to jail oh my god

— kea⸆⸉ ☆ (@peacevinyl) July 28, 2023
Ice Spice is genuinely so wrong for having that lil girl twerk in her video. And I know she be in twitter too so if she doesn't respond to the concerns on that, that's very weird to me

— Lexï 🇯🇲 (@lexisvexi) July 26, 2023