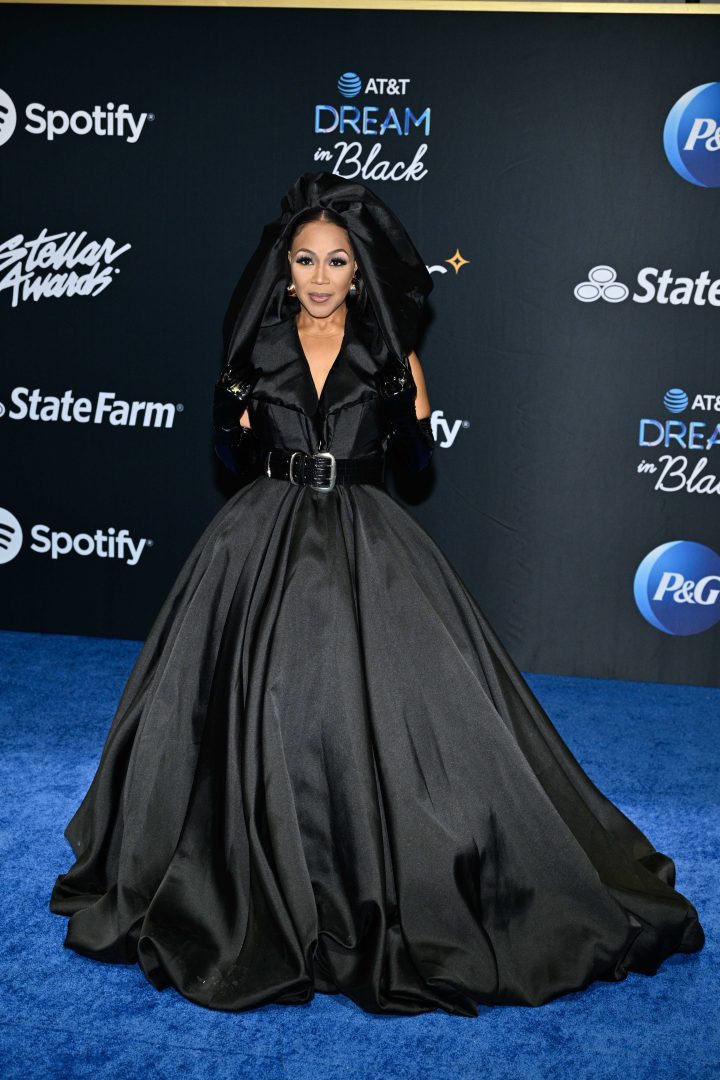 It was no surprise to see gospel music's best and brightest show up on the blue carpet for the 38th annual Stellar Awards. The Stellar Awards have a reputation for producing gospel excellence that connects with its core audience and beyond. This year's blue carpet was praised for more than the faith-based celebrities walking the carpet. Fashion enthusiasts were excited to see gospel greats showing out with fashion-forward looks making the blue carpet that much more exciting.
Electra Harris, celebrity stylist and owner of Electrifying Boutique in Roswell, Georgia, says she enjoyed seeing gospel artists stretch in terms of their fashions this year.
"When you watch the Stellar Awards, you know it will be the best that gospel music has to offer, but it's great to see these artists get creative with their fashions too. This year the looks on the Stellar blue carpet could rival the American Music Awards or any of the other music red carpets. I love it.
"In the Black community, fashion at church was always a show. We know the first lady's didn't play with the hats and gloves and furs, etc. If you think about it, the Black church has a bigger impact on cultural fashion than most people give it credit for. It's good to see gospel artists owning that space now as well," Harris says.
Harris lists Koryn Hawthorn, Natalie Todd and Erica Campbell as personal favorites this year.
The 38th annual Stellar Awards were hosted by Jonathan McReynolds and Tasha Cobbs Leonard with one of the biggest honors being the Aretha Franklin Icon Award being given to gospel great CeCe Winans.
Those on the carpet included; Kirk and Tammy Franklin, Mike and Natalie Rodd, Tramaine Hawkins, Koryn Hawthorn, Kiera Sheard Kelly, Naomi Raine, DOE, Pastor Mike Jr,. Shirley Ceasar and many more.
The 38th Stellar Gospel Music Awards will premiere on the newly launched Stellar Network on Sunday, July 30 at 6 p.m. EDT, followed by a broadcast on BET on Sunday, Aug. 6 at 8 p.m. EDT, and a follow-up broadcast on Bounce TV on Sunday, Sept. 3 at 1 p.m. EDT.