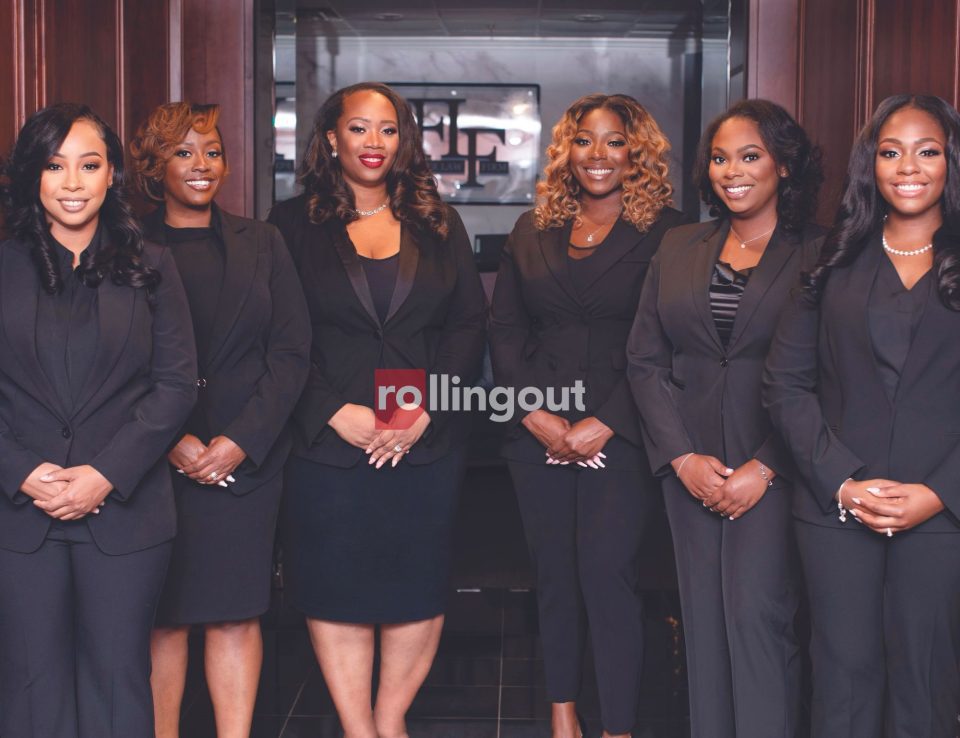 At first glance, the official website for the Foster Law Firm looks like a pictorial for a beauty and lifestyle brand. Five distinctive and distinguished Black women dressed in chic business attire are highlighted, led by founder and principal attorney Chinwe' N. Foster, Esq. If Foster's face is familiar, it may be because the strikingly beautiful legal eagle has been featured on a number of public platforms and appeared on a variety of local and national television shows, including regular appearances as a legal analyst for Court TV.
Foster was named a "Rising Star" by Super Lawyers in 2019 and is revered as a top-rated attorney by her peers. Additional accolades include being touted as one of The Atlantan Magazine's "Most Influential Women of Atlanta" and gracing the cover of Attorney at Law magazine in February 2023.
The motto for the Foster Law Firm is "Aggressive and effective legal representation," a conveyance that many might think is a contradiction to the abilities and the mission that she and her capable team of leading lawyers present. But Foster realized the need for clients to feel secure, knowing their legal representation will fight relentlessly to protect their rights by all means under the law. "We provide the armor for people fighting for their livelihood, freedom and future," she explains passionately.
Foster appreciates the accolades for image and style, but her goal is much bigger than praise for her individual efforts. Her commitment to provide opportunities for other Black female attorneys operating in excellence, motivated her to build a team of super lawyers each with individual career strengths and the ability to be polished, persuasive and powerful in the courtroom or at the mediation table. Tapping into the country's slow-moving realization and acceptance that Black women are often at the forefront in leadership, education and business spaces, Foster's team of super lawyers continue to dominate in the areas of family law and criminal defense.
Unlike other small firms, Foster insists that her team is comprised of true trial attorneys who don't shy away from aggressively pursuing desired results for their clients in courts of law.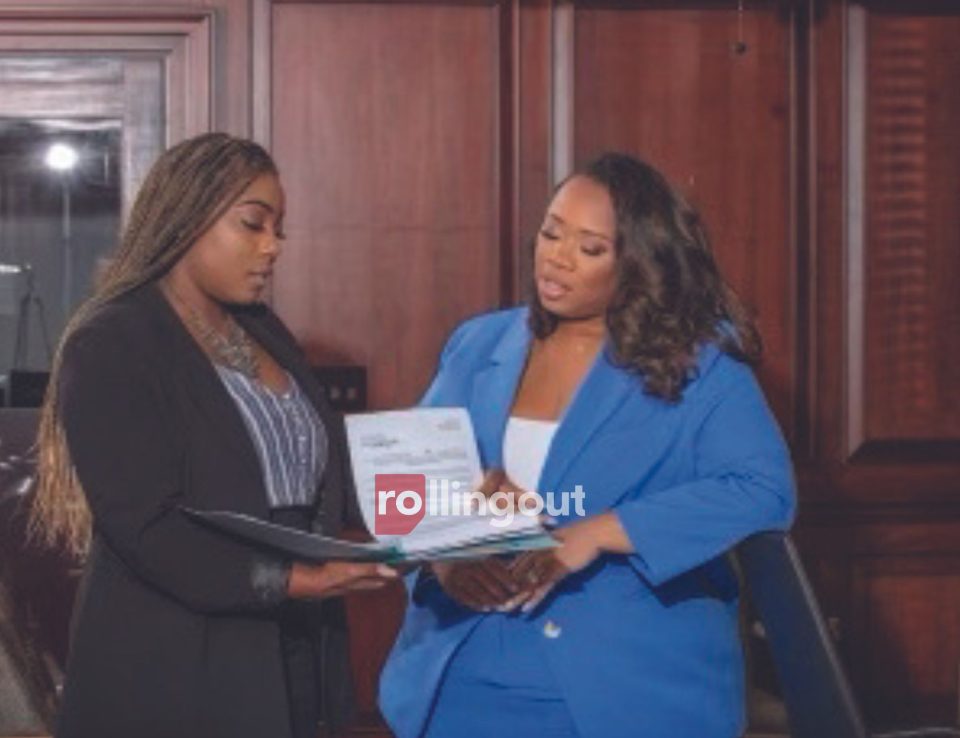 "We don't just talk about it; we really try cases and our successful record in winning trials shows it. We have handled thousands of felony and misdemeanor cases throughout Georgia and we have been successful in receiving dismissals or not guilty [verdicts] in many of our cases," she declares with pride and confidence.
For criminal defense cases, the stakes involved are obvious, but Foster contends family law cases often have equal if not even higher stakes on the table.
"Going through a family law case can be one of the most difficult, frustrating, emotional and scary things a person will ever face," she explains.
Foster wants clients represented by her firm to know their legal team will fight fiercely for positive outcomes and the desired disposition of each and every case they take on.
With fewer than 1% percent of Black women attorneys attaining partnerships with their respective firms, what Foster has accomplished is impressive not only in her home state of Georgia but will undoubtedly serve as inspiration for Black law students across the country. Instead of lobbying for more Black female attorneys to be given positions of leadership, Foster created her firm and invited five of the top legal minds to join her.
And while one goal is the continued growth for the Foster Law Firm, even more importantly, this lead litigator is inspiring other Black women barristers to replicate her example.
Foster's foresight in amassing a team of powerful Black women illustrates the power of sisterhood in real time. Rolling out honored Foster's accomplishments in May of 2023, recognizing her as a global example of a sister with superpowers. In an exclusive interview with rolling out, she spoke about the power of connection and being committed to excellence.
What is your superpower?
Perseverance is my superpower. I am persistent in my strive for excellence in everything that I do, despite the difficulty before me or whatever is thrown before me as a distraction as I am determined to achieve anything that I strive for and desire.
Why is it important for women of color to work in leadership roles and decision-making capacities?
It is important for women of color to work in leadership roles and decision-making capacities to bring a different perspective to the forefront and to ensure that other women of color are not overlooked.
As a successful woman in business, what is your greatest or proudest achievement?
Growing my business to where it is today and hiring the amazing attorneys and staff that I have hired, and managing and training them all to be their best selves while navigating the legal field are some of my proudest achievements.
What thoughtful or encouraging piece of advice would you give to your younger self?
Your work ethic will take you very far. Keep at it, it will pay off.
Words by Christal Jordan and Malik Brown
Photography courtesy of Keith Saunders