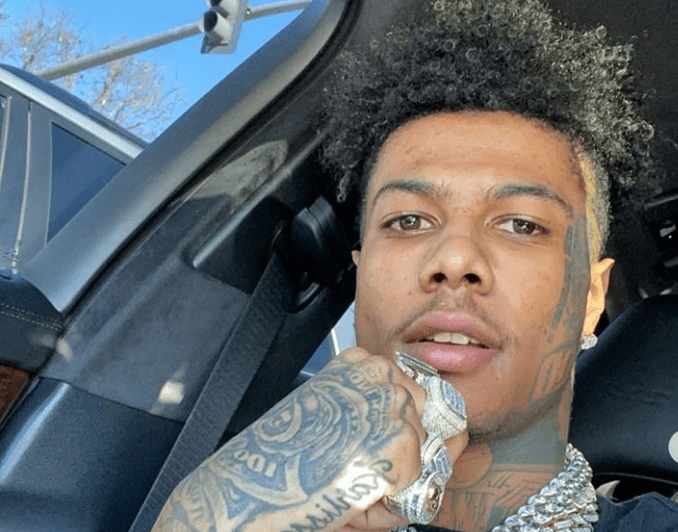 Blueface and Chrisean Rock are still continuing their heated altercations on their reality show "Crazy in Love," every week.
In their latest argument, the spirit of God was brought into the conversation, which sounds like growth until you understand the context.
On the latest episode of "Crazy in Love," Blueface is trying to humble Rock, saying that she wouldn't be in the position that she's in if it wasn't for him.
"You could not eat by yourself [before me]," Blueface said to Rock. "Now you can."
Rock responded angrily, "You trying to take God's credit. It could have been the next motherf—–."
"B—-, you trying to give God my credit and I'm not going for it," Blueface said. "I'm taking God's credit? No, God sent me for you."
It's a wild statement to say after seeing what the two have been through over the past year, from physical fights, calling each other out of their names, infidelity, and getting their families involved as well.
"You trying to say I didn't have no divine to my life," Rock said. Blueface replied saying she didn't and that all she had was a "backpack and a pair of f—ing cleats," referring to her early years when she was an athlete.
God was not used in the right form during this argument, but hopefully, they get close to finding him so their relationship can come to peace.