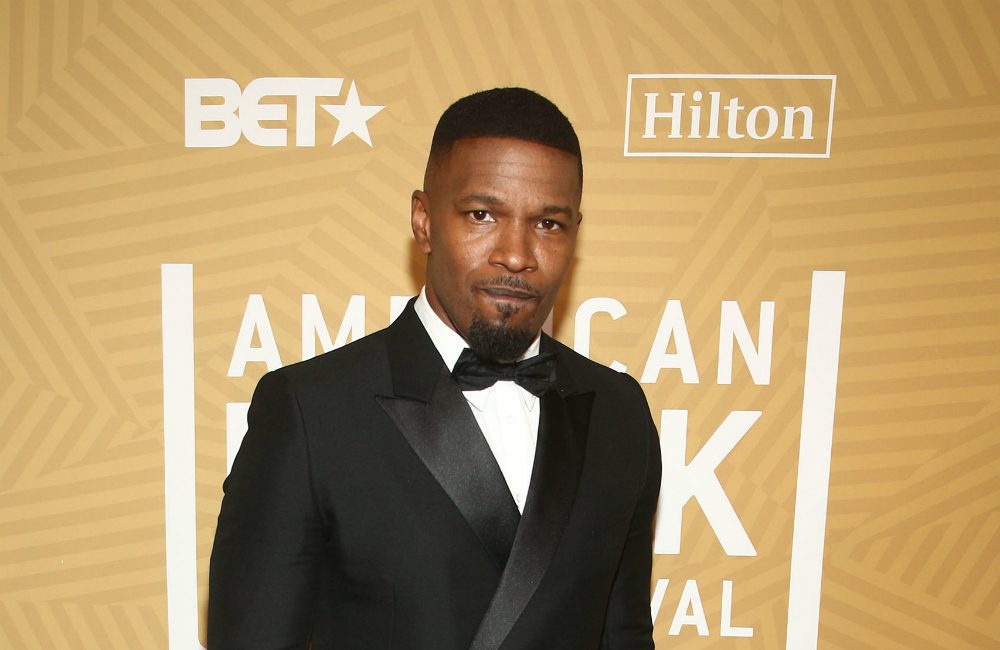 Actor Jamie Foxx, 55, was hospitalized in April for an undisclosed reason, but the star is now on the road to recovery and said he can "see the light."
He shared a picture of himself on Instagram and added the caption: "You're lookin at a man who is thankful… finally startin to feel like myself … it's been an unexpected dark journey … but I can see the light … "
Foxx also thanked his fans who "reached out and sent well wishes and prayers," and said he plans to thank everyone "personally."
He added: "I'm thankful to everyone that reached out and sent well wishes and prayers… I have a lot of people to thank… u just don't know how much it meant… I will be thanking all of you personally… and if you didn't know… GOD IS GOOD… all day every day… #swipeleft #imbackandimbetter #nobaddays."
Earlier this month, Foxx paid tribute to his sister Deidra Dixon on her birthday, insisting he "would not be here" now if it wasn't for the decisions she made about his health.
Sharing a series of photos of them together, Foxx wrote: "Happy birthday to my beautiful for sister @frequency11 'D'… you are magical you are beautiful you are the courageous lionesses #leoseason. And without you I would not be here … had you not made the decisions that you made I would've lost my life. I love you forever and ever happy birthday sis," he concluded, inviting fans to swipe left for more photos of the birthday gal."
The Ray actor's tribute to Deidra was his first since he admitted late last month he had been to "hell and back" with his health but was now on the road to recovery.
He said in a video update: "I went through something I never thought I would go through. I know a lot of people [were] waiting or wanting to hear an update, but to be honest with you, I didn't want you to see me like that man. I want you to see me laughing, having a good time, partying, cracking a joke, doing a movie [or] television show. I didn't want you to see me with tubes running out of me and trying to figure out if I was going to make it through."