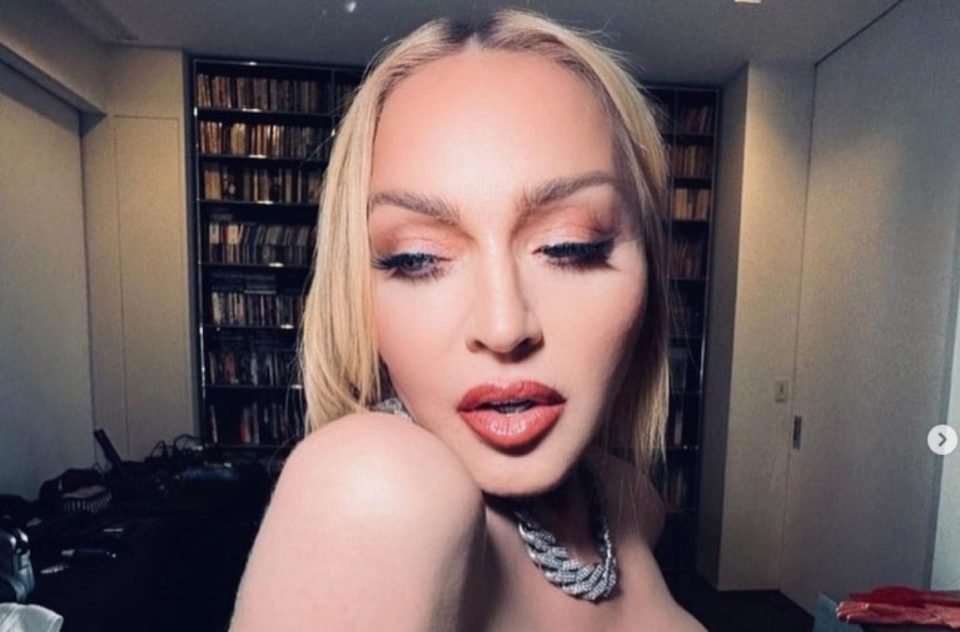 Madonna, 64, is set to resume her greatest hit shows in October after they were postponed when she was hospitalized with a serious bacterial infection.
Madonna is now releasing Madame X – Music From The Theater Xperience (3LP Picture Disc) on vinyl. She recorded the LP in January 2020 in Lisbon, Portugal.
A pre-order advert for the Madame X – Music From The Theater Xperience (3LP Picture Disc) album said: "This rare and unforgettable experience was beautifully documented in 'Madame X,' her 2021 concept film and digital soundtrack. The soundtrack makes its vinyl debut as a 3LP set that includes two previously unreleased bonus tracks."
Her all-theater "Madame X Tour" sold out in record time, and provided fans with an intimate show in much smaller venues than the star usually plays. The whole tour and experience was documented in the concept film and soundtrack Madame X, which fans can now buy for the first time on vinyl as a three-LP set.
It features two previously unreleased bonus tracks and will be released on Sept. 22, featuring a total of 22 live performances from Madonna's back catalog. Highlights include two live performances of "Crave" (featuring Swae Lee) and "Sodade" – a pair of tunes that did not appear on the digital soundtrack. It also features hits including "Vogue," "Like a Prayer" and "Frozen."
Madonna has reportedly restarted rehearsals for her postponed "Celebration Tour." She has been recovering at her New York home after she was hospitalized on June 24, which sparked the cancellation of her much-hyped greatest hits shows. But The Sun has reported she has once again set up camp at the Nassau Coliseum in New York and booked out the venue for two months for her rehearsals.
Music insiders added she has hired a "top-secret UK venue" to rehearse in ahead of her first night at London's O2 Arena on Oct. 14.
A source told the newspaper: "She is very much still in recovery but Madonna has been chomping at the bit to get back to rehearsals. Not only has she hired the Coliseum in New York but she's also hired out a second venue in London for the final week of dress rehearsals. Normally she would like to have the final week in the same venue she kicks off in. But due to Blink-182's comeback gigs at the O2, her team won't be able to get access until the day before."
The Sun said the schedule conflict means perfectionist Madonna will have less than two days before lights down to perfect the show. Madonna told fans in an Instagram post in July — a month after she was hospitalized with a serious bacterial infection — she was "lucky to be alive."