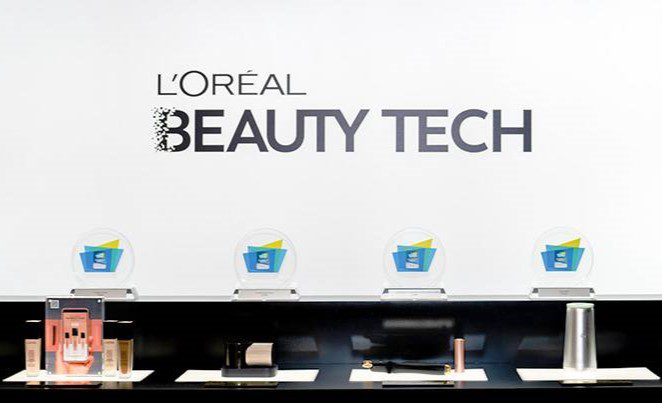 Last week at CES® 2023, L'Oréal unveiled two new technology prototypes, HAPTA and L'Oréal Brow Magic, that expand access to beauty expression. The products, along with other recent beauty tech innovations, collectively earned 18 distinctions including six CES 2023 Innovation Awards.
HAPTA, the first handheld, ultra-precise computerized makeup applicator designed to advance the beauty needs of people with limited hand and arm mobility, was honored for accessibility and innovation by awards including "Best Beauty Tech" by The Verge, "Best Accessibility Tech" by Engadget, and with an Editor's Choice Award by Reviewed for USA Today, among others.
L'Oréal Brow Magic, the first at-home electronic eyebrow makeup applicator that provides users with customized brow looks in seconds, was honored for its smart technology [with] awards including the TWICE Picks Awards.
"We are excited to set the beauty industry record by receiving 6 CES Innovation Awards this year chosen by the prestigious tech jury. It demonstrates our indisputable leadership in Beauty Tech. The innovations we unveiled at CES 2023 represent our vision of beauty, a future that brings more inclusivity, accessibility, and precision to all consumers whatever their specific needs or desires may be," said Barbara Lavernos, deputy CEO in charge of Research, Innovation and Technology at L'Oréal.
"There's a new type of beauty on the horizon: assistive beauty," said Guive Balooch, L'Oréal global head of Research and Innovation's Tech Incubator.
"That means solving for consumers' challenges and removing barriers to achieving desired results, which we see in HAPTA through its ability to help those with mobility challenges apply makeup and L'Oréal Brow Magic as it enables users to create a custom brow look at home that was previously unattainable. We're honored to be recognized so broadly for these beauty tech innovations."