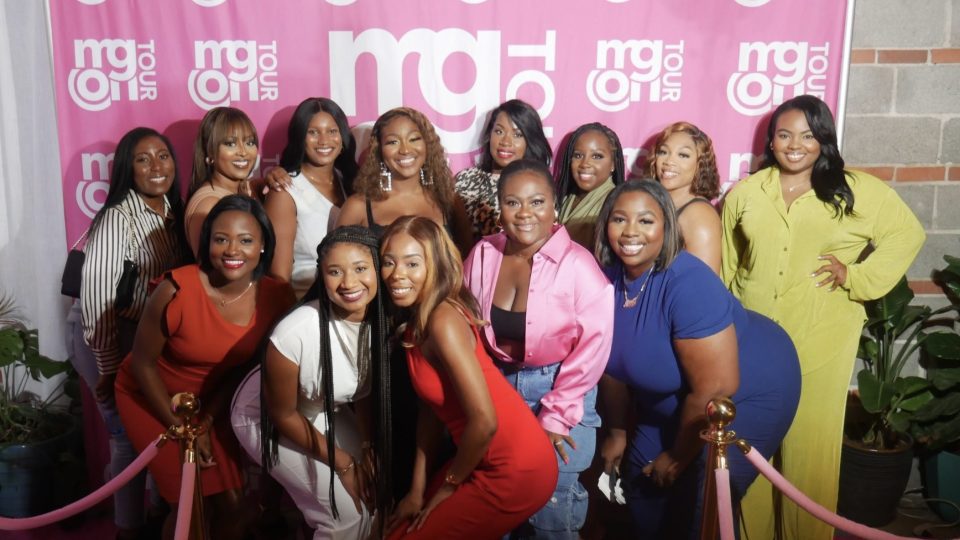 The 2023 Media Girls On Tour series, powered by Media Girls Network, took place in Birmingham, Alabama and drew over 200 attendees from all over the country during the National Association of Black Journalists Convention weekend.
NABJ Convention Weekend is a multi-day conference for students and professionals in journalism to hone education and networking skills.
During the experience, MGOT celebrated Alabama's top media mavens and moguls in TV, film, radio, production, content creation, editorial, and print media.
The event also recognized some of Birmingham's media professionals such as; meteorologist Tonia Brown of WBRC, Destiny Payton of "Love and Marriage: Huntsville," reporter Kyra Purvis of ABC 33/40, Nicole Sade of Birmingham Times, midday personality K. Samone of 95.7 JAMZ, Diamond Tyleir of 95.7 JAMZ and Women On Air, DJ Gorgeous of 95.7 JAMZ, evening anchor Muriel Bailey of ABC 33/40, digital creator Funmi, content creator Aliscia Marie, and promotions director Jackie Young for SummitMedia's Birmingham Greenville stations.
MGOT attendees enjoyed exclusive vendors, complimentary champagne by Belaire, VIP gift bag merchandise provided by Sheen Magazine, and more.
The tour is set to travel to Los Angeles, Miami, Dallas, New York, and Atlanta in the upcoming year.